How to Do a Critique of a Book for Graduate School: Follow These Steps & Tips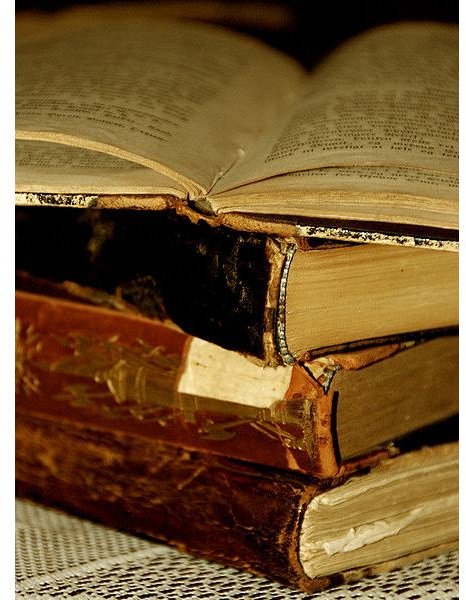 If you are a graduate student, you will probably write many book critiques as part of your program. After a while, it will seem like second nature. But the first time you're assigned to review a book, you are bound to wonder exactly how to do it.
A book critique is basically a review or analysis of the book. It is not a book report but is a critical review of the content, style, and accuracy of the work. Before you even begin reading your book, look over the book reviews in your Sunday paper. Notice the elements the reviewer focuses on. These are the type of elements that should be in your book critique as well. Keep an eye out for ways you can incorporate these facets as you read and take notes.
Let's look at some examples.
Reading Critically
Read the book very carefully and take notes. Here are some things to look for:
1. Is there a theme or thread that runs through the book?
This theme or focus can easily be made into your book critique's thesis. Let's look at two specific examples.
Wild Swans: Three Daughters of China by Jung Chang is a tale that spans three generations of women and three distinct eras of Chinese history. The women, though intelligent and independent, each display a complete submission to a powerful force at some point in their lives, a man, political system and ideology, with which each eventually becomes disillusioned. In many ways, these experiences parallel China's history.

Ben Hamper looked at working on the assembly line for General Motors in two ways. First, as the son, grandson and great-grandson of assembly line shop rats he considered it an inevitable dead end; an inescapable and undesirable birthright for which he was always destined. Second, he embraced it as getting paid, and paid well, to flunk high school for his entire life_._ It didn't require any thought or ambition. All a shop rat needed was the stamina and occasional distraction necessary to beat the clock and complete a shift. With luck, a GM worker could survive the occasional layoff on unemployment and union subsidies, eventually reach his 30 years, retire, and collect a comfortable pension. This love/hate relationship with the assembly line is exemplified throughout Rivethead.
2. Does the author reveal a surprising trait of a main figure in the book, or twist in the storyline?
Including such an example in your book critique cannot only make for interesting reading but can help summarize the book, which is a necessary element.
Continuing with the second example above:
In the end, mind numbing assembly work and Ben's personal phobias got the better of him. Following a downsizing, he was moved to a factory in Pontiac, Michigan. He dreaded this move as he had wanted to stay in Flint but eventually job security forced him to accept the new plant and new city. He only managed to complete one full day before having a severe panic attack on the drive from Flint to Pontiac. He had begun experiencing panic attacks while still working in Flint but this was the most serious one. It caused him to become a patient at a mental clinic and put him off the assembly line for about a year. He returned to work for a brief period but another attack made him leave GM for good. He went back to therapy and after a while he visited his old haunt, the rivet line at GM Truck and Bus plant. Many of the old familiar faces were gone but the line remained the same. At the end of his visit he left "feeling lucky or something like it."(Hamper, Ben. Rivethead. 1986, p. 234) It seems remnants of his double attitude towards the assembly line were still intact.
3. Does the book's author have an agenda, bias or point of view?
Answering this question and analyzing the author's agenda, if any, is a vital aspect of the critique. It will demonstrate thoughtful reading and, most likely, and understanding of the overall curriculum of your course.
Example from a critique of Rivethead.
Ben Hamper spent a lot of time trying to get an interview with Howie the GM Quality Cat for his column in The Flint Voice, Revenge of the Rivethead. The Flint Voice was a local underground newspaper run by a Flint native and activist named Michael Moore. Hamper began writing music reviews for The Flint Voice and later wrote sarcastic and honest articles about life on an assembly line.
If you concentrate on theme, characters and author perspective, then your book critique will begin to develop a direction. Follow this direction to your conclusion, which should come full circle and relate back to your original thesis.
One last thought on how to do a critique of a book for graduate school. If you are lucky enough to choose your own books, make sure they interest you. Reading something that captivates you will make for a much better critique in the end.
References
Source: Author's Own Experience
Image Courtesy of Wikimedia Commons/Forrestjunky, https://commons.wikimedia.org/wiki/File:Books_of_the_Past.jpg