Find Student Aid for Graduate School and Learn about Available Government Grants for Graduate School Education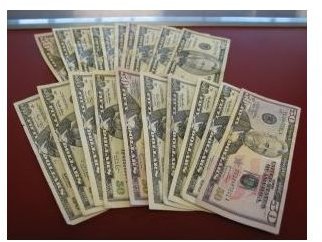 When thinking about funding graduate school, you may only think about student loans and stipends. Student loans have to be paid back, and stipends come with teaching or research assistantships. While many prospective graduate students are familiar with undergraduate grants such as the federal Pell Grant, many are not familiar with grants for graduate students. So, when you're thinking about finding student aid, you may want to look into some of the following options. Note that prior to applying for any grants, you should fill out the Free Application for Federal Student Aid (FAFSA). This form is required for all federal grant programs and most private grant foundations.
National Endowment for the Humanities
The National Endowment for the Humanities (NEH) offers around 45 different grants for academic study. These grants range from grants for two-year colleges to grants for collaboration; they range from grants for studying history and the foundations of the United States to social science research in Japan. If you already know what your area of specialization in graduate school will be, and especially if you are working in history or literature, you will want to look through the grant listings. You should be aware, however, that obtaining an NEH grant is nothing like obtaining a Pell grant. NEH grants are highly coveted, and thus, highly competitive. Be 100% sure that your application is as strong as it can possibly be when you apply.
James Madison Foundation Fellowships
Like grants, fellowships do not have to be paid back. The James Madison Foundation (JMF) Fellowship goes to graduate students who intend on teaching the constitution. Individuals wishing to apply for this foundation's fellowship are eligible if they plan on teaching the U.S. Constitution in grades 7-12; are a U.S. Citizen; and either have a bachelor's degree or will have a bachelor's degree. Once you've received this fellowship, while you don't have to pay back the money you have received, you do have to perform a service in exchange for it. Fellowship recipients are required to teach 7-12 grade social studies, American government or American history in the first year after graduating with an MA degree after receiving the fellowship.
Fulbright Grant
If you're looking to study in a foreign country, you may want to apply for the Fulbright Grant. The Fulbright Grant, like the NEH grants, comes with prestige. You would be applying, if from the United States, to the U.S. Student Program. A Fulbright grant allows a student to study abroad for one year. This grant is especially lucrative for students wishing to study in a country where the language has been identified as a critical need language. Students in these areas can also gain teaching assistantships, giving them valuable experience in the field.
Rhodes Fellowships
Speaking of prestigious scholarships, the Rhodes Scholarship has been long-known as an award given for students wishing to attend Oxford University. When someone receives a Rhodes Fellowship, they are then known as a "Rhodes Scholar." Rhodes fellows must apply through their own university and the Rhodes fellowship is for one year. This can be a great option for students wishing to study at Oxford.
Searching For Grants
When you're working on planning your life in graduate school, and especially if you will be applying for a grant, it is vital that you are focused as an undergraduate student. Successful candidates for graduate school grants have put together an outstanding portfolio of work that competes well against the work of other students.
Be sure about what your area of specialization will be. As you can see, some of grants and fellowships for graduate students are based upon the graduate student's area of specialization. Others are generic. Do your research. If the student aid for graduate students that you are looking at is a fellowship, be sure you check for special requirements that may be involved for receiving the money.
When you're searching for student aid, you might want to check out Fastweb. While this website is often used by undergraduate students, graduate students can find it a valuable resource for searching for grants and fellowships. On this website, you enter in your information - what clubs you belonged to, family information, your intended major, activities and sports you participate in and more. Once you've entered your information into the profile, then the program will produce results that are tailored to your needs.
By actively engaging in the search for aid to fund your graduate education, starting the spring before you intend to apply, you can be sure that you'll be able to pay your tuition bills. Most of all, good luck! Embarking on a graduate career can be a wonderful adventure.
References
Fastweb, https://www.fastweb.com
Graduate Students, students.gov
Apply for a Grant, https://www.neh.gov/grants/index
Image courtesy of sxc.hu/gallery/designkryt