Getting into Gender Studies Graduate School Programs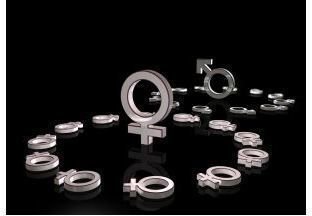 Why Consider Gender Studies Graduate School Programs?
You might be considering attending graduate school in gender studies for a number of different reasons. Perhaps you were or are a current gender studies college student. You don't have to be, though, to entertain the thought of getting an MA degree or a PhD degree in this highly diverse field. Many gender studies students come from other disciplines including philosophy, political science, sociology, and English. A gender studies graduate school degree can compliment a variety of undergraduate degrees, and it can form a nice complement to a law degree.
There are many different reasons for considering a graduate degree. You might want to become a professor of gender studies. You might want to further your job options. You may believe you'll make more money. No matter what the situation is, however, know that the job market is tight, competition is stiff, and that there will be a lot of hard work involved. Graduate degrees require a lot of focused attention. Don't go to graduate school, even into a gender studies graduate school program, unless you are prepared for the situation where you cannot find a job at the end of the tunnel. The reason you should go to graduate school is that you want time to focus your attention on a specific area of gender studies and you are absolutely passionate about the field.
What You Need to Know When Applying to Graduate School in Gender Studies
First, you'll need to be prepared to possibly have to move for your graduate program. There are still not a lot of graduate programs in the discipline at the time of this article. If you are not willing to move, and you do not have a program close to you, you may be able to work with your local university to create an interdisciplinary studies graduate degree. One word of warning on this, however, if your ultimate aim is to become a tenure-track professor in a university, you will want to go to the best school you can get into in gender studies.
Second, ideally you're looking at this article while you are a junior in college. Graduate schools look at several things when making their decisions about who to accept and reject into their programs. Some schools will not admit you unless they can offer you funding (often in the form of a teaching assistantship). Be sure that you start researching what the requirements are for the schools you want to apply to now. Most often, you will need the following for your graduate school admission package:
A decent GPA - though this can be counterbalanced by strengths in other areas, you'll want a GPA of at least 3.5 when applying to graduate school
Good GRE scores - the verbal and analytic scores are especially important when applying to gender studies graduate programs
An outstanding writing sample - if your program has an honors thesis, or senior thesis, then this ought to be your writing sample. Don't send it as is though. Work with a professor to perfect it.
Letters of recommendation - if you know someone who is a "name" in gender studies, you'll want to use her, but it's not necessary. Each letter of recommendation should come from a professor who knows your abilities well. You'll need at least two, but work on obtaining three for each school.
Forms and the FAFSA - you'll need to fill out copious amounts of paperwork when applying to graduate school. Don't forget to fill out the FAFSA as this will oftentimes determine your stipend eligibility.
The personal statement - many a graduate student has had nightmares about writing the personal statement. This is a brief essay that allows you to discuss who you are and why you want to attend a particular program in gender studies. Each personal statement should be geared towards the university you are applying to and should demonstrate that you have done research about the program.
Just like when applying for a job, you'll want to put your best foot forward when applying to graduate school. Be sure that you work hard to obtain honors and awards while in school. You will be judged on your academic merits.
Read on to page two to learn about the best gender studies graduate school programs.
The Best Gender Studies Graduate School Programs
As mentioned on page one, there is only handful of gender studies graduate school programs available to students at the time of publication. As with many subjects, there are two tiers for graduate studies: a master's degree, which takes two years to complete and often allows you to teach students at the junior college level; and a doctoral degree, which takes six years or more to complete, and allows you to teach at the university level. In gender studies, there are many more MA degree programs than there are PhD programs.
MA Degree in Gender Studies
Brandeis University offers an MA degree in women's and gender studies. Their program can also be undertaken as a joint degree with a JD or PhD program in another discipline. The strengths of the program at Brandeis include the presence of Anita Hill as an advising professor and the fact that the professors in the discipline are also involved in other departments. This provides for a well-rounded experience.
DePaul University also offers an MA degree in women's and genders studies. This school, located in Chicago, Illinois, offers a critical look at gender and intersections of race and sexuality. Current courses include "Anti-Racist Feminism" and "Globalization, Transnationalism, and Gender."
The University of Texas, Austin is another outstanding option for those looking for a gender studies graduate school program. At UT Austin, students put together an annual gender studies conference, and the Women's Rights Initiative is a focus advocated by members of the department. If you're looking for a large department, this might be a good fit for you.
Finally, you may wish to look at University of North Carolina, Greensboro when investigating gender studies programs. In this program, you can focus on gender studies and leadership or gender studies in health in addition to the traditional track. By focusing on applied content, you can find a niche for your expertise post-graduation.
PhD in Gender Studies
If you want the doctorate degree, there are other options for your perusal. When looking at the PhD programs, check to see if you recognize names of faculty members and discuss current students' opinions of the programs in which they are currently enrolled. It's important to do more research when deciding upon where to apply, because your PhD will be quite a commitment. Here are a few programs for you to check out.
Arizona State University, Tempe offers a PhD program in gender studies that focuses on interdisciplinary applications of women's and gender studies. In addition to being required to enroll in core courses for the major, you will also find yourself with the option of enrolling in a training course for students who wish to become future faculty members.
Indiana University, Bloomington is another strong gender studies PhD program. In this department, again, you will be encouraged to participate in interdisciplinary studies in order to gain a better understanding of the ways in which gender intersects with other disciplines. Recent course offerings included "Cultural Politics of HIV/AIDS," "Gender, Citizenship, and Belonging," and "American Film Melodrama: Gender & Genre."
The University of Minnesota's Gender, Women & Sexuality studies program invites students to focus on feminist theories and the intersection of feminism with social movements and even environmental justice. This program is at the center of a university with many great cultural studies resources for you to take advantage of during your studies.
Please continue reading onto page 3 to find out what you might be able to expect within your gender studies program and to learn about the job outlook for individuals with MA and PhDs in gender studies.
A Guide for What to Expect While in Your Gender Studies Program
You may be wondering after all this talk about getting into a gender studies graduate school program, what you can expect when you're in the program. Here's a very brief guide covering requirements that can be found in most programs.
Core course requirements: every school has between two and four courses that you must take in order to get an overview of the discipline
Breadth requirements: because gender studies tends to cross disciplines, often times your program will ask you to take classes across disciplines
Attendance of colloquia and other departmental events: expect to be involved, very involved, in your graduate department if you want to succeed. You'll be expected by your professors to attend colloquia, speaker events, and departmental parties on a regular basis
Publishable papers: it's not enough in graduate school to write good papers. You need to write papers that are, in principle, publishable by gender studies journals if you want to make top grades
At the Ph.D. level, an area of specialization: you'll be expected to decide what area of gender studies you would like most to do your research in
A Master's thesis or doctoral dissertation
Comprehensive examinations
While some schools will vary in the requirements for your degree, these components generally are required. It will also behoove you to participate heavily in your department and serve on boards whenever possible. This allows you to form a kinship with your fellow graduate students and it allows you to develop important mentor relationships with faculty members. Not only will you form life-long friendships this way, but you will also meet people who can help you find employment in the future.
The Job Outlook for Gender Studies MAs and PhDs
Unfortunately, at the time of publishing, academic jobs are on the decline. Many smaller schools that lack the funding to continue their gender studies departments are downscaling or eliminating departments all-together. Don't let this discourage you, but do be wary if your only means for attending graduate school in gender studies is by taking out student loans.
There are many jobs for those holding MAs and PhDs in gender studies outside of academia, you just need to learn how to transfer your skills into marketable qualities when on the job market. Here are some ideas for job sectors you may overlook:
Nonprofit Work: including fundraising, advocacy, management
Law: including working as a lawyer, advocating human rights
Journalism and Media
Counseling
Social work
Advocacy in health fields
Entrepreneurship
Mentoring
Administration
Public policy
Government agencies
It's important when you're considering any field of graduate study, but especially gender studies, to focus not what the end result of your studies will be, but instead to focus on picking up as many different skills and exposing yourself to a variety of experiences.
References
"Career Opportunities for Womens Studies Majors" Michigan State University https://www.msu.edu/~wmstdy/wsmjr1.htm
"The Artemis Guide to Women's Studies in the U.S." www.artemisguide.com
Image courtesy of sxc.hu/personalfx