Fields of Study in History at the Graduate Level: Topics You Can Specialize In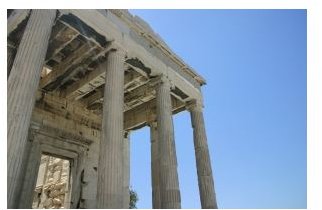 There is so much material out there that can be researched and written about in history, that unless you pick one of the fields of study in history, graduate level research will quickly become overwhelming. By choosing one or two areas, not only will you carve yourself out a nice "niche" as an expert, but you will also have a much easier time writing your thesis or dissertation.
1. Classics (Or Ancient History)
Do you have a love for the ancient Egyptian civilization? Do the Romans make your blood boil? You might want to specialize in classics, the study of ancient history, literature, art, and philosophy. If you choose to specialize in this area, you should expect to need to know French and German and have both Latin and Greek language experience.
As far as universities, go, the best universities to study classics or ancient history at the graduate level include:
Stanford University's Classics Program combines ancient history, literature, art, and philosophy into one graduate department, but you will be studying ancient history. Courses you might take at this institution include "Wealthy Hellas" and "Roman Rhetoric."
Yale University's Classics and Ancient History Program also requires proficiency in French, German, Latin, and Greek. You can enter the graduate program as either a history student or a classics student, depending on what you would like your focus to be. Yale has copious resources available to those studying ancient history including a coin and a papyri collection.
University of Minnesota, Twin Cities has an outstanding department, and is especially beneficial to graduate students wishing to work in a cooperative, collaborative atmosphere. At the University of Minnesota, you can take courses with professors including John K. Evans and Thomas Kelly.
2. African History
Students wishing to focus on African history should prepare for this area of focus by studying French, German, Portuguese, or Dutch-Africans languages. African history traces different ethnic groups living on the continent of Africa. You can specialize further by studying the African Diaspora, cultural history, or gender history on the continent. There are many great programs emerging in this area of research including:
Indiana University, Bloomington - Indiana University has a dedicated department to graduate study in African history. In addition to offering a general study of the history of the African continent, you can specialize in the history of the African Diaspora or other topics. Course offerings include "Modern Africa" and "Women of the African Diaspora."
University of Wisconsin, Madison - this program is widely known and respected for its African history department. This program goes in-depth into the African Diaspora, focusing on the impact that students can make on the historiographical conversation involving Africa. The university library houses the works of David Henige, one of the prominent historians in this area.
3. American History
American history students will be responsible for researching primary source material, evaluating historical accuracy of first-person accounts, and re-evaluate the significants of various events. Outstanding programs include:
University of California, Berkeley has bragging rights as its history department has been repeatedly ranked as the top in the United States for years. There are many faculty members who specialize in American history, and the program offers joint degrees with other departments including women's studies. Courses offered include "Politics and Culture in American History" and "Immigration and Ethnicity in the United States."
Princeton is another outstanding department for the study of United States history. Course offerings include riveting titles such as "Readings in American History: World War I to the Present." The department offers research grants to some graduate students who work on projects with professors receiving such grants.
Vanderbilt offers an outstanding plethora of options for United States history study at the graduate level. This university has a large program and has many colloquia and speaker events.
4. Latin American History
Graduate students have been specializing in this field with increasing frequency. Latin American history covers not only South and Central American countries, but also the cultures included in these civilizations. In preparation for such a degree, you will want to undertake the study of Spanish, Portuguese, and French. Departments that are strong in Latin American history include:
University of Texas, Austin situates the Latin American history department in the center of a rather large history department. The program at this university wants students to develop their analytical skills when dealing with developing a historiographical account. The department focuses not only on the history associated with various regions, but also is on the cutting edge of research trends within the field.
University of California, Los Angeles is another department that is widely recognized for its excellence in the field. This program has many primary resources available to students and encourages students to become involved in some of its Mexico projects. Recent graduates from the program have been employed at the University of Nevada, Reno, Northern Illinois University, and Wheaton College, Massachusetts.
5. European History
Sometimes is divided into Eastern European history and Western European history, this program of study has students studying a variety of countries on this continent. Depending on what country you would like to study, you will want to be sure you have a head start on your language requirements. Schools offering a European history focus include:
Harvard University where you will be expected not only to demonstrate excellence in your field of choice for history, but also where you will be expected to perfect your teaching skills, an aspect of study that Harvard considers to be central to your doctoral studies. Course titles include "Marriage, Sex, and Family in Western Europe, 1250-1750" and "Order and Conquest: Modern Central Europe."
University of Chicago has a diverse program with many different course offerings. This program is rather large, and university students receive health benefits (a huge benefit to graduate students and an especially great thing for graduate students with families). Professors at the University of Chicago include Leora Auslander and Jan E. Goldstein.
6. Asian History
As the East opens up more, more information is available to those wishing to join the groups of individuals studying in this field. Students studying Asian history may further specialize in Chinese history, Japanese history, or a variety of other regionally based histories at a variety of schools including:
Columbia University where students can participate in a wide-range of subjects. Columbia University places an emphasis on the methodology of doing history. Recent graduates have gone on to become professors at schools including Cornell University, Duke University, and Emory University. Students can expect funding if they are admitted into the program and may apply for travel grants to present research or gather research in other locations.
University of Washington, Seattle is another one of the best programs in Asian history and offers both a Ph.D. and an M.A. degree in the subject. Students in the Asian history unit of study can expect to learn about cultural history and political history. As an added bonus, this university offers online learning options to graduate students.
7. Cultural History
Cultural history looks at major cultural advances in arts, history, literature, tradition, etc. Cultural history also traces the development of a specific culture through times. Subtopics in this field of study include African-American history, Jewish history, religious history, etc. Students studying cultural history should be familiar with the language(s) of the culture(s) studied. Schools offering specialization:
New York University is one university that is known for its offerings in cultural history. New York University's program has a variety of concentrations in gender, African American history, and public history.
University of Pennsylvania's cultural history focus allows students attending their program to focus both on being scholars and on being instructors. This program offers courses such as "Race, Gender, and Nation in the Civil War" and "World History Through a Japanese Prism."
Rutgers, The State University of New Jersey, New Brunswick also offers a top course of study in cultural history. In addition to offering a world-class faculty, course offerings include "Cultural Memory" and "Texts in the History and Language of Power.
8. Women's History
Graduate level students can expect to look at previously undiscovered records of women who made an impact. Many individuals gain a joint degree in women's or gender studies. Schools offering such a specialization include:
University of Michigan, Ann Arbor offers a comprehensive program in women's history. This program is especially great for students wanting a joint degree in history and women's studies. The program offers the ability to formulate an interdisciplinary dissertation.
University of North Carolina, Chapel Hill is another great program for women's history. This program gives students flexibility in their studies, and it reaches out to other disciplines. Topics studied also include the history of family and women's movements.
When making this important decision, you will want to think about your career goals, who you would like to work with, academics (as much as we hate to think about it) and the job market for that field. If you love an obscure field, pick a related, more marketable field and obtain a dual-specialty. Nonetheless, now that you know your choices for the field of study you can choose from in history, the decision should come easier.
References
U.S. News and World Report "Best Social Sciences and Humanities Schools" https://grad-schools.usnews.rankingsandreviews.com/best-graduate-schools/top-humanities-schools
Yale University "History Graduate Programs" https://www.yale.edu/history/gradprogram.html
Image courtesy of sxc.hu/gallery/mjtv