Tips for Choosing the Right PhD Program in Education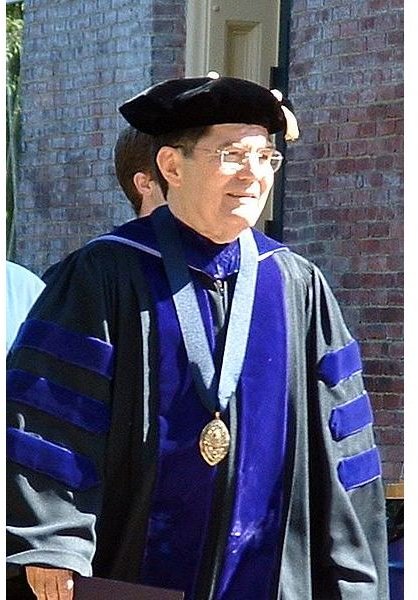 Process of Completing a PhD Program
Before choosing the right PhD program in education, familiarize yourself with PhD requirements and the commitment necessary to successfully complete the degree. Generally, completing a PhD program requires coursework, comprehensive exams and successful completion of a dissertation proposal and defense. Doctoral programs in education require coursework that includes classes in education pedagogy, learning theories and practicum. There are specializations in elementary, secondary, higher, special, adult, technology and administration, just to name a few. Students are encouraged to pick a specialization after completing the group of required core courses taken in the first two years. Whatever the discipline, completing a PhD requires an immense amount of time, preparation and support. Before pursuing the degree, make sure to secure proper support from family and friends in addition to time and financial support through personal and professional sources.
Criteria for Choosing the Right Degree and Subject
Doctoral degrees in education come in the form of doctorates in Education (EdD), Philosophy (PhD) and PsyD (Psychology). These degree types primarily differ in the requirements for the dissertation. For instance, a PhD degree requires a dissertation with original research from quantitative or qualitative research. Because of this requirement, most PhD degrees take much longer to finish than its EdD counterparts. These require either original research or expository research from secondary data sources. Also, PsyD degrees often take as long as PhD degrees because they require practicum courses in an educational organization in addition to original research.
Comparing PhD Programs
Choosing the right PhD program in education should involve comparing characteristics of PhD programs. Some characteristics to think about are:
Curriculum
Doctoral programs in education can focus from leadership, technology, psychology and various levels of education such as higher, secondary and elementary. Choose the appropriate curriculum depending upon your career goals and intentions with the degree.
Class delivery
Nowadays, doctoral programs have a variety of delivery methods for coursework. Many doctoral programs allow students to attend classes on main or satellite campuses in the day, night or weekends. Most doctoral programs take into account that students often work full-time and may need to complete classes online or through limited campus visitation. Look for programs that have a mixture of online and offline methods of coursework. It is important to have the option to complete coursework online but at the same time have the option to receive advice from a professor or mentor when necessary.
Requirements
When looking at schools contact the department chairperson and ask to discuss the program requirements. Doctoral program requirements include coursework (core and specialization), comprehensive exam, dissertation proposal and defense. Ask about coursework choices and required timeframe for students to finish. Also, discuss the expectations for the types of dissertations that students complete at the school.
Reputation and Career Placement
Choose schools that have a long-standing and solid reputation in offering the doctoral program. Schools with established programs often have more financial assistance in the form of scholarships, research grant and stipends for doctoral students. Financial support becomes important in the later stages such as studying for comp exams, preparing for a dissertation defense and writing the dissertation. In addition, graduating from an established program gives a student instant credibility and career opportunities in the field. Post doctoral and junior research positions are often rewarded to students from known programs.
Cost
Finally, consider the cost of doctoral study. Costs during the coursework stages include tuition, fees, textbooks, supplies and computers each semester attending. There are other associated fees for taking courses online that should also be considered. Upon finishing coursework, keep in mind that matriculation and related fees must be paid to remain as an active student during the researching and writing stages.
Tips for Choosing the Right School
In addition to familiarizing yourself with the requirements of completing a doctoral program and comparing PhD programs at various schools, browse the U.S. News & World Report best school rankings for education degrees. (https://grad-schools.usnews.rankingsandreviews.com/best-graduate-schools/top-education-schools/items) Also, be sure to arrange campus visits with admissions counselors and department chairpersons before deciding. Schools always give a very different impression in person than in a recruitment brochure. Develop relationships with key persons before even beginning the first class. Feel free to email a faculty member for advice if their research is of interest. Faculty at the doctoral level of study are expected to be more like advisors and mentors than just teachers to their students.
References
Graduate Schools.com – Education and teaching graduate programs
https://www.gradschools.com/programs/education-teaching
(Photo courtesy of WikiMedia Commons - https://commons.wikimedia.org)