Define Virtual Environments and Their Meaning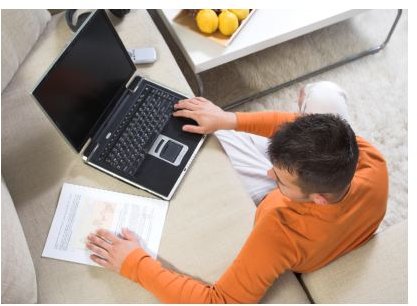 Introduction
This article addresses how to define virtual environments from the perspective of e-learning and online education rather than gaming in a virtual environment such as Second Life (although some schools now use that game and others in classrooms). Thanks to educational technology and incorporation of virtual environments, students of all ages can attend school online without ever needing to travel to a traditional brick-and-mortar school, college, or university. Busy adult learners with multiple responsibilities demanding their time and attention can benefit from the convenience and flexibility provided by e-learning. Most virtual environments incorporated into an online education program include a combination of synchronous and asynchronous settings for maximum learning opportunities.
About Virtual Environments
This writer can attest to the convenience and flexibility of virtual environments for online education. From taking individual courses to earning a master's degree and now working on a doctorate degree, all online, virtual environments have provided an exciting yet challenging learning experience.
In the opinion of this writer, e-learning via virtual environments does require more self-discipline than in a traditional setting as you don't have the constant interaction and motivation of instructors and fellow students in the same room or study session. If, however, you enjoy learning independently and you can manage your time well, employ some strategic organizational skills, and fully use the advantages provided by virtual environments, you can certainly succeed.
Synchronous Virtual Environments [1]
Direct participation and communication via synchronous virtual environments are not quite as popular or diverse as their companion mode, asynchronous virtual environments, yet synchronous virtual environments provide an enriched learning experience. Students can enjoy real-time video lectures, participate in discussions, ask questions and get answers, chat with others in a study session, and watch interactive presentations or contribute in a web conferencing meeting. Synchronous virtual environments typically make online students feel more connected to other students as well as to their instructors, especially if they are more accustomed to learning in a traditional setting.
Asynchronous Virtual Environments [2]
On the other hand, asynchronous virtual environments provide indirect participation and communication options that may fit into a student's schedule more easily than virtually attending a scheduled online lecture. Among the options within asynchronous virtual environments are the following: accessing study materials, posting to discussion boards, submitting assignments, viewing pre-recorded or PowerPoint presentations, searching through an online library (often called an e-brary), emailing, and checking grades. Many students enjoy the flexibility of asynchronous virtual environments for the advantages of having more control over their study time and freedom from any potential distractions.
Conclusion
Students of all ages can benefit from the virtual learning environments incorporated into online learning programs. For these, we can define virtual environments as a combination of synchronous and asynchronous settings that allow students to interact directly or indirectly with their instructors and fellow students. Virtual environments allow a range of activities, ranging from direct communication via chat functions for questions following lectures to indirect communication for posting assignments and participating in discussions.
References
UMUC-Verizon Virtual Resource Site for Teaching with Technology. Synchronous Communication. Retrieved from https://www.umuc.edu/virtualteaching/module1/sync.html
UMUC-Verizon Virtual Resource Site for Teaching with Technology. Asynchronous Communication. Retrieved from https://www.umuc.edu/virtualteaching/module1/async.html
Resources
Image Permission
"Man with laptop**"** image purchased with credits at iStockphoto.com.