Finding a New Vocation: Online Learning Tips and Tricks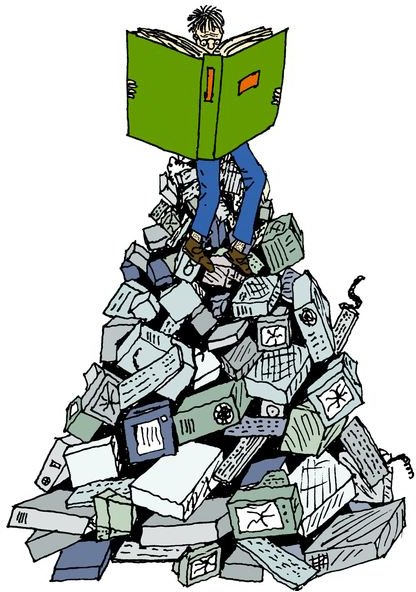 Characteristics of a Successful Student in a Distance Learning Environment
When considering becoming a student training for a vocation online, learning styles and personality traits must match formats and requirements. For example, a student must be self-motivated and not rely on face-to-face interaction with an instructor or continuous peer feedback to pursue the studies.
Superior time management skills, explains East Carolina University(1), are a must. In fact, the student must be willing to dedicate as much time to an online learning environment as to a brick-and-mortar classroom. It is conceivable that in the case of a vocation change, extra time should be allocated. Since the hands-on component is missing in this form of training, volunteering or apprenticing become integral portions of the training experience – even if the curriculum does not specify the need for them.
Nuts and Bolts of the Experience
If the student has the traits needed to be most likely successful in the online learning environment, it is time to look at the details of the experience.
Tech check: Verify that the computer hardware and software match the school's requirements. High-speed Internet access, word processing capabilities and frequently the Microsoft Office suite are standard requirements.
Program delivery: Asynchronous learning lets the student start anytime. It does not offer a cohesive online class experience but more or less places the learner in a class of one with the instructor. Courses with a hard starting date might require the eager learner to wait for a few weeks or months before getting started; this setting has the advantage of creating an online peer community of students who are jointly working through the material.
Accreditations matter: Getting your HVAC certification online is just one example of a vocation that may be learned via the Internet. Training centers feature regional accreditations – for example, the Penn Foster Career School received accreditation from the Middle States Commission on Secondary Schools and the DETC – but also prepare students to sit for trade-specific exams. Depending on the trade that the student wishes to learn, it is crucial that the online school prepares successful graduates for passing those industry certifications.
Degree or certificate: Vocational training frequently results in a certificate of course completion or an Associate of Applied Science degree; this holds true for brick-and-mortar schools as well as the online institution of higher learning. The student will be wise to investigate the minimum entry level requirements for the trade – usually with the help of the Bureau of Labor Statistics(2) – before committing to a program.
Cost: Paying for an online trade school is comparable to the established schools with tangible real estate. Financial aid is available to qualifying students and accredited schools, such as the Florida Institute of Technology(3), have teamed up with the Department of Veterans Affairs to allow qualified learners to benefit from the Montgomery GI Bill.
Pitfalls and Problems
Falling victim to a diploma mill operation is a danger to any student who does not research a school's accreditation. Biting off more than one can chew is oftentimes a very real problem, especially since the marketing of distance learning facilities makes it sound like the process of becoming familiar with a new profession can be done in one's spare time.
Training for a new vocation online – learning it via an established distance learning program – is best for the student who already has some hands-on experience with the subject matter. An online motorcycle repair course is a good choice for the hobbyist who already likes to tinker with the machines; it may not be a good option for a complete novice to the field who has never had any dealings with motorcycles or similar technology.
Sources
Photo Credit: "Achieving higher learning through the use of computers" by Ragnvald/Wikimedia Commons at https://commons.wikimedia.org/wiki/File:Higher_learning.png