Online Video Production Class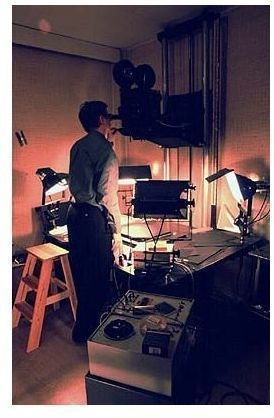 Interested in taking an online video production class? Depending on the institute you select, this can be a good choice if personal or professional commitments are keeping you from studying film-making full-time. Online learning is fast becoming a popular choice of learning, as it has some obvious benefits -
You can take the course from a location of your choice. There is no need to relocate, or even to commute to a campus.
As commuting is not required, you save on time and travel expenses.
You can do the course at your convenience in your own time.
You gain experience in using current computer technology.
On the other hand, while an online course can provide you with the basic information, you may miss out on the collaborative process that film-making usually entails. You will also need to either buy or obtain access to the necessary video-making equipment and software, and these are not usually inexpensive; although, of course, it is possible to rent the equipment and use open source software.
Film-making, Video and Media Courses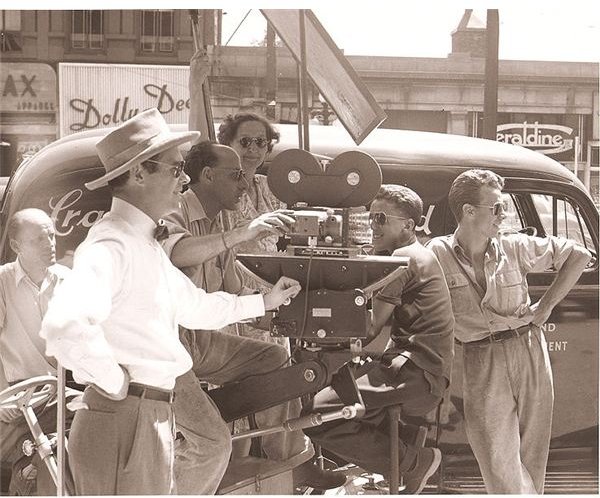 To begin with, it will help to research online for both fee-based and free online film schools. Since education can be expensive, it might be a good idea to try out the free classes first and see if you really do want to proceed in this field.
When you are taking a fee-based online video production class, make sure that the institute offering the course has proper accreditation from a regional accrediting body. Without accreditation, your degree will not have any value and will not be considered by potential employers; even though a good portfolio is more important in this field, if you're going for a degree or a certificate, you need to make sure you get proper value for your money.
Free Online Courses
The free courses, which were designed for the BBC staff, cover television, radio and broadcast technology.
The Television module includes DV Camera Shooting Guides, DV Usage Guides, Good Shooting Guide: the basic principles, and Pre-production. Broadcast technology includes DV Camera Shooting Guides. Radio includes BBC News Styleguide, Cool Edit Pro 01: The Basics, Cool Edit Pro 02: The Editing Process, Cool Edit Pro 03: Multitrack Packaging, Cool Edit Pro 04: Mix Down and Housekeeping, Interviewing for Radio, Microphones and sound for radio, and Minidisc for Radio.
This site contains some pretty good tutorials and general information on film production. They also have a job section.
Fee-based Online Courses
Minnesota School of Business
Online BS Degree in Media Business
You are eligible for this course if you already have an associate degree in a media-related discipline. To complete this course, you need 68 core requirement credits, and 25 general education course credits. You can complete the admission process online. Please visit the website and contact the college for information regarding the course tuition fee.
.
UCLA
School of Theater, Film and Television
You can take courses in screenwriting, production, and digital cinematography. You will need to complete 2 to 8 units, and fees for each unit are $229 for UCLA students and $286 for graduate and international students
Course Topics
Courses in film-making, video and media can include the following topics -
Digital Cinematography
Script Writing
Media Writing
Business
Mass Communication
Lighting Arrangements
Audio Engineering
Production and Editing
Use of Video Production and Editing Software
Visual Effects
Film History
Career Prospects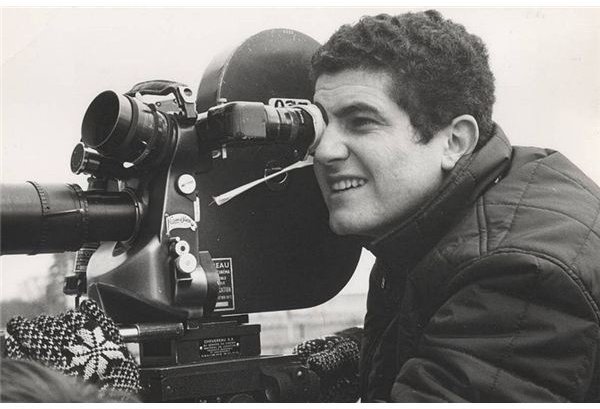 The film-making, video and media field is quite a competitive one, and, aside from technical know-how, you need a good amount of creativity, an aptitude for hard work and good communication skills. If you have the imagination and originality, the willingness to work hard and the personality to withstand setbacks, you can be quite successful in this field. You can be an independent film-maker, or work with studios and production houses. You can make feature films, short films, documentaries, news programs, TV shows, advertisement films, music videos and so on. It will help if, while taking the online video production class, you gain practical experience by interning or working for an established film-maker.
According to the Bureau of Labor, job and salary prospects are excellent for cinematographers, video editors, animators, graphic designers, audio and video technicians, writers, and directors. Annual median salaries are for these occupations are between $37,610 and $50,360.
Resources
List of Open Source Software - https://openvideoalliance.org/wiki/index.php?title=List_of_Open_Source_Video_Software
U.S. Department of Labor - Bureau of Labor Statistics – Motion Picture and Video Industries - https://www.bls.gov/oco/cg/cgs038.htm
Photo Credit
Film Crew - From the Grant Crabtree Photographic Collection - https://commons.wikimedia.org/wiki/File:Film_Crew.jpg
Brazilian director Rogério Sganzerla and movie camera Caméflex - From 'Les films 13' - https://commons.wikimedia.org/wiki/File:CL08.jpg
Aerialimagecamera - By Janke - https://commons.wikimedia.org/wiki/File:Aerialimagecamera.jpg