Guide to Distance Learning: Genetics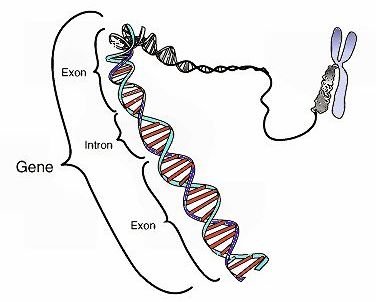 Do Online Genetics Courses Make Sense?
Does it make sense to start or augment an academic career with distance learning? Genetics classes provide an attractive course offering for the student pursuing biology, ethics or criminal science degrees, but it is feasible to learn about intricate biological processes online? Moreover, does the information contained in this highly specialized field truly translate well into the distance learning setting?
In fact, a number of genetics-related facts and figures translate particularly well to presentations and self-paced reading as well as studying schedules. More intricate courses, such as they would be part and parcel of a more advanced criminal justice education, are best left to brick and mortar training. So where should the prospective student look for online training in the field of genetics?
Gallaudet University
Gallaudet University is situated in the District of Columbia. The school is actually a brick-and-mortar venue that is purposely designed for students with a hearing disability, although students without deafness may also apply for admission. To satisfy the learning needs of advanced students, the school offers a distance education course entitled "Genetics and Hearing Loss for EHDI Professionals(1)."
Although created primarily with the needs of professionals in early hearing detection and intervention in mind, anyone may apply for admission to the online class. Successful completion results in 3.7 continuing education unit credits. The cost is $370.
Fullerton College
The course at California's Fullerton College is entitled "Genetics and Biotechnology in Society(2)." It takes an ethical approach to the subject matter and in so doing highlights hot-button topics, such as cloning and gene therapy, against the backdrop of modern-day ethical and moral considerations. The course offers three semester units to be applied toward degree credit. The course requires an eBook for $62. Being a two-year college, a typical class costs $60 (as of the 2010/2011 academic year).
Western Carolina University
Biology 102(3) is a bachelor-level course that highlights a broad introduction to human genetics. Being preparatory in nature, this course does not require hands-on lab work. Part and parcel of the learning experience is a rudimentary exploration of the subject that seeks to helps students take steps to decipher the genetic code. At the time this article is written, costs associated with instruction are $341.79 for out-of-state students and $84.94 for in-state students.
Boston University
Taking a distance learning genetics course from Boston University requires the student to already be enrolled at this school. All others must apply for admission to the program before being allowed to register for the class. "Genetics, Ethics and the Law"(4) features four credits and highlights DNA testing and associated technology. Off-campus student fees are approximately $535 per credit. Additional fees and costs may apply.
Choose classes wisely. Even though it is true that there is nothing more convenient for a busy student than distance learning, genetics does not always lend itself to online study.
Resources
Photo Credit: "Eukaryotic DNA" by National Human Genome Research Institute/Wikimedia Commons at https://en.wikipedia.org/wiki/File:Gene.png