What is E-Learning? Understanding the Basics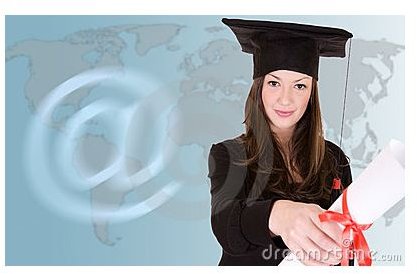 What is e-learning? With technology changing the way we do things, it would seem a simple move to incorporate it into the task of learning and education. Why has it become a major presence in training and learning? Why is it so popular? In this article, we will address these basic questions.
What is E-Learning?
E-learning is the process of allowing a student or teacher to educate or be educated on any subject, from anywhere, at any time. This is usually done via the Internet, with students being able to receive, complete, and then turn in assignments through various means such as email or through a school's own online system.
E-learning is related, but not completely, to that of distance learning - where by students receive their materials through the mail or email system and are taught through the use of tapes, CDs, DVDs, and other means. It can be considered part of or a subdivision of distance learning, in which students and teachers do not have a traditional type of classroom setting.
How Does E-Learning Work?
E-learning is able to work by the use of the Internet; many colleges and universities can now offer online classes for students who may
not be able to go to a traditional class or classroom. Students are given a student number and choose a password; this allows them to sign into their portal, where they register for classes, see their financial aid statements, pay any bills that are occurring, and can view their class schedule and grades.
Classes are flexible, so there are no set times as with a traditional class. However, many teachers will have office hours at certain times and will have scheduled discussions that students are required to attend. These are set up via the time zone that the university or teacher is set in, so students will need to deduce the correlation with their own time zones.
Homework assignments are given out, usually with a week timeline. Students are usually directed to turn in their assignments through an online email system provided by the school. This is usually set up so that a student's class can be selected and then will list the emails of both the instructor and every student in the class.
E-learning schools usually don't take as long as that of a traditional school system. Some majors can be completed as little as one year, though most take two years.
Who is E-Learning For?
Now that we have answered the question, "What is e-learning," you might be wondering, "Who utilizes it?" E-Learning is offered for everyone, but it is very appealing for those who work full time hours, college students who work, parents who stay at home with children, and those who are considering going back to school.
Enrolling in an online course is just like registering for a traditional school; students need to go through admissions, financial aid, and counseling services. However, with e-learning there are many ways in which a student can get more information about the school, the faculty, the online class structure, etc. This is very good and important for those students who have never done online classes before.
Just like with traditional schooling, a student choses their major (if enrolling completely), as well as there classes for that term. E-Learning is increasingly very popular for those who are unable to attend a traditional classroom; full time employees can easily find time to work on homework and study without having to drop to part time hours or leave their job. Many college students find it to be an easy transition, especially if certain classes are offered only online. For those students who need to work, online learning is very appealing.
Many Baby Boomers are returning to school, either because of the recent economic woes or because it has been something they have always wanted to do. For them, the ability of going to an actual classroom may not be feasible, especially if they need to take care of young children. E-learning allows them to still go to school, while taking care of children or sick parents.
E-learning has opened the door for many people who didn't think they could go to college, as well as those who have wanted to go back to receive another degree.
Image content @ MorgueFile.com