Learning Forestry Courses Through Distance Learning Programs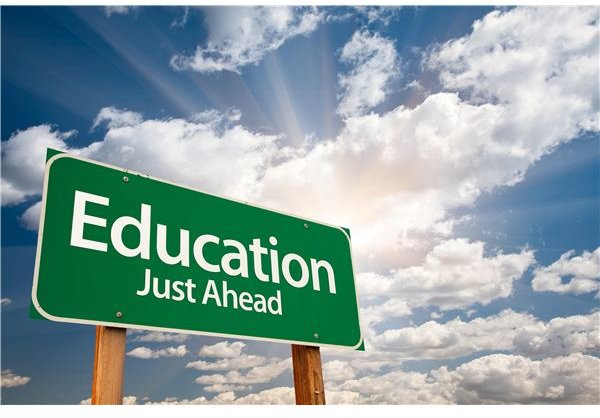 You can earn a forestry course distance learning degree or diploma by participating in one of the following online programs. Schools that offer this type of forestry education program allow you to complete your coursework from a remote location while you earn the qualifications needed for jobs in government or parks and recreation.
Forestry course distance learning programs can provide you with the knowledge and training needed for a rewarding and successful career. Whether you elect to earn a career diploma or wish to study forestry at the master degree level, online schools such as the ones listed above can prepare you to work in fields that involve wildlife conservation practices and sustainable forestry practices.
Mississippi State University College of Forest Resources
Mississippi State University offers a distance learning Master of Science in Forestry degree program. Accredited through the Southern Association of Colleges and Schools, this MSU College of Forest Resources program is structured as follows.
The cost of each three-hour course included in this program is approximately $910 plus a distance fee. Students can apply for financial aid.

The MS in Forestry degree requirements involve the completion of 30 semester hours, or 10 three-hour courses. Students have the option of enrolling in individual courses as well.

Some of the courses available in this degree program include Forest Resource Economics, Forest Admin and Organization, Natural Resource Law, International Forest Research and Trade, and Nonmarket Forest Values.

Admission requirements for this MS in Forestry program are an accredited bachelor degree, an undergraduate B average, two letters of reference, and a statement of purpose.
Penn Foster Career School
Penn Foster Career School, headquartered in Pennsylvania, offers online students a Career Diploma program in Wildlife/Forestry Conservation. The program, outlined below, is accredited through the Commission on Secondary Schools of the Middle States Association and the Distance Education and Training Council.
Tuition costs for this program range between $605 and $780, depending on the payment plan chosen.

The Career Diploma in Wildlife/Forestry Conservation program is structured with seven Instruction Sets. Students take exams online after the completion of each lesson within these Instruction Sets.

Examples of topics covered in this career program include Wildlife Management of Small Animals, Large Animals, and Predators, Forest Management, Park Management, Cold and Warm Water Fish Management, and International Conservation issues.

This Penn Foster program is open to students at all levels of career training, even beginners.
Bangor University School of Environment, Natural Resources, and Geography
Bangor University of the United Kingdom offers postgraduate programs in Forestry and in Forestry/Forest Products. This program, provided by Bangor's School of Environment, Natural Resources, and Geography, is accredited through the Institute of Chartered Foresters.
Fees for these programs vary considerably depending on a student's location. Students in the UK or an EU State pay approximately £744 ($1,152) per course module, while students living overseas pay approximately £1507 per course module, which comes out to about $2,300.
These postgraduate forestry programs involve six modules, each of which lasts three months in duration. Students also have the option of enrolling in individual modules rather than completing a full master-level degree program.

The Forestry course modules are Social Issues in Forest Management, Silviculture, Forest Policy and Economics, Forest Ecosystems, Inventory Assessment and Monitoring, and Sustainable Use of Non-Timber Forest Products. The Forestry/Forest Products course modules are Forest Products and Utilization, Wood Anatomy, Silviculture, Forest Ecosystems, Inventory Assessment and Monitoring, and Sustainable Use of Non-Timber Forest Products.

Admission requirements for these programs include an honors/bachelor degree or equivalent work experience and a letter of recommendation.