How to Take Summer Session Mathematics Distance Learning Courses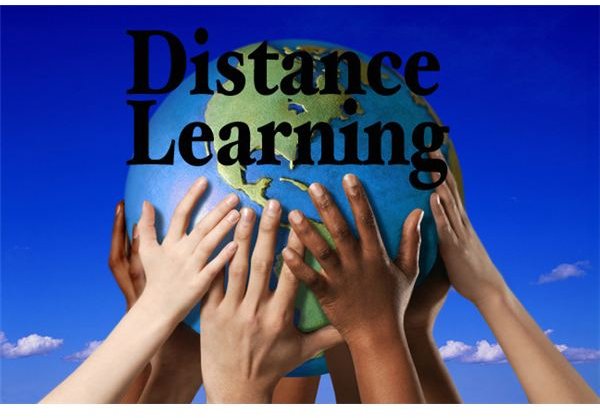 Introduciotn - the Advntages of Distance Learning
Taking distance leaning courses is easy and convenient for students who have a computer and internet connection at home. Several advanced education software technologies have been helpful in imparting distance education with a difference. Summer session mathematics distance learning courses are widely available over the internet at an affordable cost. These courses offer mathematics of various grades and complexity level; and for various duration of time as well. One of the biggest advantages of distance learning is that it does not need you to commute and offers you flexible timings thus freeing your calendar for other activities and commitments as well.
Emagister
Emagister offers basics of business mathematics for 16 hours time

period over distance learning that can also form your summer session mathematics distance learning. This session is useful for those who want to improve their basic mathematics skill. The basic mathematical calculations that are used in business environment are taught in this course including topics on Fractions, decimals, calculator, equations, percents and reports. To enroll to this course you can send a free enquiry from the above link and ask for details pertaining to enrollment procedure, materials, grading process etc. You will need to give basic information about yourself such as your name, e-mail id and telephone number in order for the enquiry to be answered.
Distance Calculus
Distance Calculus offers different types of summer session mathematics course over distance learning. The Distance Calculus has been in the business of online teaching for over 13 years thus the experience and expertise with online teaching in this case is enriching for the students. This site offers courses on Calculus I, Calculus II, Linear Algebra, Differential Equations and many more. To enroll to any of these courses, one needs to meet the respective prerequisites for each course. The grading policy structured on the 'mastery learning' will ensure that all the students are graded based on 100% correctness of their assignments. Each of the Distance Calculus course is 14 weeks for an average student. However, students who can spare only specific amount of time to finish the course can be upgraded to fast track courses and so they can complete the course within a specific deadline. For the lower courses, computer algebra software called LiveMath is used, while for higher courses, Mathematicia is used to teach the students. Also, for each course e-textbooks are to be purchased by the students from Distance Calculus.

Other Useful Websites
The University of Wisconsin-Madison also provides some of summer session mathematics distance learning courses that can be learnt by students from home. To enroll to these courses, either call 877-895-3276 or enroll online. Prerequisites are specific to each course that you choose, and materials needed are course specific as well. The site mentioned below offers you all the information you need - https://il.wisconsin.edu/catalog/subject.aspx?subjectid=106. Also transfer of credits is possible provided appropriate approvals from your school advisor or college staff is obtained.