Don't Waste Another Summer - Enroll for Online Summer Sessions at Auburn University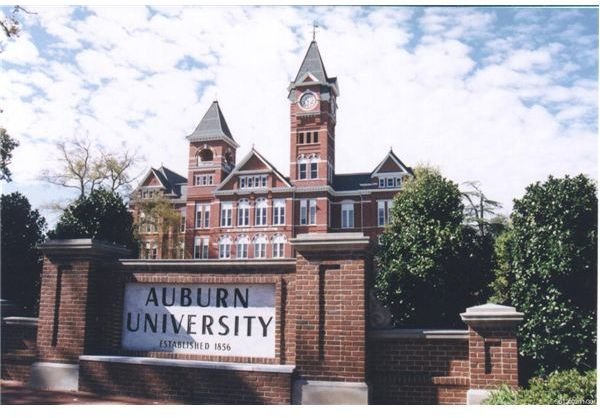 I know What You Did Last Summer
Do you ever get to September and ask yourself, "So, what did I do over my summer vacation?" Sometimes it's hard to get out of the mindset that you should do something productive during the summer even if you haven't had a summer vacation from school in years! One great way to make the most of your summer is to enroll in the online summer sessions at Auburn University. Auburn's Office of Professional and Continuing Education offers a huge array of courses that will help you enhance your career prospects, gain certification, or just explore a subject that you've always been interested in.
So Many summer Courses Are Offered at Auburn
Here are just a few of the subjects you can study in the online summer sessions at Auburn University:
Fiction Writing
Workers' Comp Law
Real Estate Investing
Adobe Photoshop
Microsoft FrontPage
Database Development
Braille Transcription
Wow! That's a broad range of classes, and it's only a small selection of what is available. When you enroll in one or more online summer sessions at Auburn University, you will gain access to your online classroom, where two new lessons are made available every week. You have two weeks in which to finish the lessons, submit any assignments, and take the online quizzes. After you've done all the lessons, assignments, and quizzes, you will take a final exam online. You have two weeks in which to take the final exam from the day it is made available.
Enhance your Knowledge While Learning
The quizzes are made in a special multiple choice setup. If you answer a question wrong, you are informed and told why your answer is wrong, but you are not told which answer is correct. You're expected to do the necessary research to come up with the correct answer yourself. You also have the ability to interact online with your teacher, teaching assistant (if there is one), and fellow students. You can ask questions and if another student has asked a question to which you know the answer, you may answer it. Interaction in the online classroom is highly encouraged.
Online!
All the necessary class materials are available online, and you submit your assignments, quizzes, and final exam online. This takes advantage of the great interactivity of the internet and lets you learn on your own schedule at times you feel you learn best, or when your busy schedule permits you to work on your coursework.
What Are You Waiting For?
Taking part in the many online summer sessions at Auburn University is a great way to add to your general knowledge, hone your career skills, or learn how to do something that can further your career, such as write grant proposals. With online learning, there's no problem with schedules, and the online summer sessions at Auburn University are taught by experienced professionals and sometimes nationally known authors. New classes start every month. These classes are, in short, a great way to maximize what you can accomplish in the summer of 2010.
Enrolling is easy. Just go to the website for the online summer sessions at Auburn University at and click on "Courses." Once you find the course or courses you want to take, you simply scroll to the bottom of the page and click on "Enroll Now."