Salaries of Professors Teaching Online Classes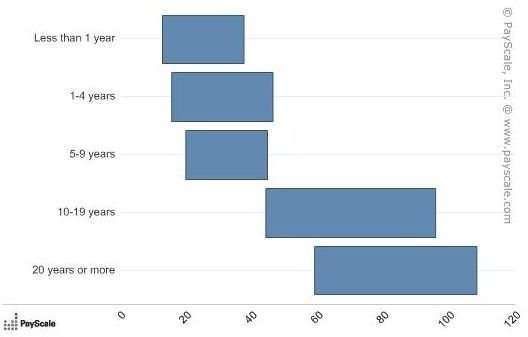 Professors Teaching Online
Why an online education?
Nowadays, more and more students are enrolling in online classes. They enjoy the flexibility of being able to continue their studies at places and times more convenient for themselves. It's due to the growth of online students over the past years, that more and more schools are offering online courses in addition to on-campus classes for students. As students continue to take online courses, there's the need for more college professors who are willing to teach online.
Why are some professors teaching online?
Some professors teach online because they can do it at their convenience (either full-time or part-time). Other professors teach an online course because they have other jobs or have other commitments. In short, online teaching allows professors a flexible career. It can be rewarding too; for instance, being a school teacher usually has the following benefits: health and life insurance coverage, and a retirement or pension plan.
Requirements to be an online professor…
In order to be an online professor and teach at the post-secondary level, the person must have earned a graduate-level (Masters or PhD) degree from an accredited university, or have an advanced degree and extensive experience in a field. He/she must also meet the professional teaching standards set by state licensing boards.
To be an online teacher, the person will likely need in-person teaching experience, have experience working in a distance learning environment, and have the requirements (e.g., PC and network connection) necessary for teaching online. Online teachers are highly encouraged to take an e-learning or e-instruction course to help learn the basics of online teaching.
Note: it takes a lot of self-motivation and self-discipline to be an effective and efficient online student; the same holds true for a professor teaching online.
Job Outlook
There are many teaching opportunities online. A great place to start a search is at Online-Education.net's higher education job board.
According to the U.S. Bureau of Labor Statistics (BLS), "Online Professors are in high demand as more educational institutions implement and expand online degree programs and distance learning classes." [1] And, according to reports from the American Association of University Professors (AAUP) and the American Council on Education (ACE), they say there's an increase in average faculty salaries of 3.8 to 4.1 percent.
Salaries/ The Pay
The teaching profession can be a well-paying career. As an online professor, the pay is really not bad. The earnings vary as it depends on their position, the type of institution, teaching experience, and field of expertise. According to educhoice.org, online professors tend to make about half of what a typical faculty member makes. So the average salary one could expect from this position would be $56,210. [1]
Here's the data provided by AAUP 2007-8's report**:** Average Salary and Percentage Increase by Rank
More info
CNNMoney reports that professors at four-year private schools make more money than at public schools.
Sources and Useful Web Sites
Sources
[1] EduChoices (Average Salary of an Online Professor): https://educhoices.org/articles/Online_Professor_Average_Salary_of_an_Online_Professor.html
[2] U.S. Bureau of Labor Statistics (Earnings): https://www.bls.gov/oco/ocos066.htm#earnings
Useful Web Sites
Teacher Salary Secrets Revealed: https://www.alleducationschools.com/faqs/teacher-salary
Average Salaries for Teachers by State: https://teacherportal.com/teacher-salaries-by-state
Median Hourly Pay: Postsecondary Teachers - Image Credits by PayScale