Academic Challenges in Distance Education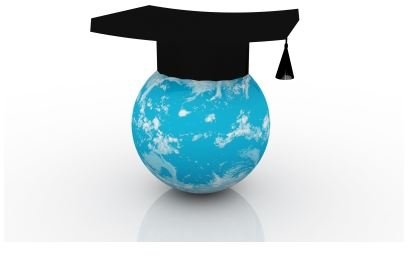 Distance Education: A Closer Look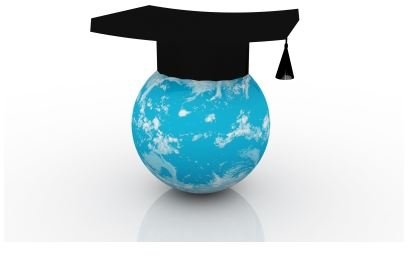 Distance education is a creative method of applying electronic technology to teaching and learning and to provide a wider access to higher education.
For teachers, D/E provides new teaching opportunities online or through correspondence. For students, D/E provides an alternative way to continue their schooling at a distance anywhere in the world (see image). For the working or busy adult, distance education provides the opportunity to pursue a higher education while not giving up any of their habits or responsibilities.
Due to the popularity of D/E over the years (i.e., since the late 1990s), many more colleges and universities are offering D/E to students in addition to traditional in-class schooling. Schools are set up to deliver D/E in one of two ways: asynchronous or synchronous instruction.
On the positive side, schools are seeing an increase of students enrolling in D/E. D/E has made such an impact in North America that it has even gone international. The future for D/E seems reassuring and promising.
Distance Learning Tips
To succeed in distance education, students must be willing to learn on their own with little guidance. It is important to stay with the class or ahead, not behind. Finding the appropriate environment for studying and setting aside time for studying are essential for online students: since there is no physical time in class, in fact, students need to respect deadlines to do the required reading and complete assignments as well as actively participate to online discussions, ask questions, and make replies weekly.
Distance education also requires an extra effort from teachers who need to be available for e-questions throughout the day and need to provide a clear course syllabus or outline to guide students through the course.
Academic Challenges in Distance Education
D/E, however, also has its drawbacks for learning, schools, teachers, parents, and students.
Academic Challenges in Distance Education Learning
There seems to be many questions concerning D/E: Is the quality of the teaching and learning as well as experience of a D/E student as good as in a traditional classroom? Does D/E meet expectations? And, does D/E provide professional development for students? Such questions as these reveal academic challenges in distance education that must be resolved when offering programs fully online.
Academic Challenges in Distance Education for Colleges and Universities
Whether or not the quality of education provided by D/E is comparable to that of traditional courses is an ongoing debate for school accreditors. To become accredited distance education schools, institutions must periodically undergo an accreditation visit and be reviewed to determine if they meet the criteria needed for accreditation (i.e., be either national or regionally accredited). Accreditors also check to see if the distance education provides sufficient, reliable, and valuable learning environment for students.
According to the U.S. Department of Education, "[t]he goal of accreditation is to ensure that education provided by institutions of higher education meets acceptable levels of quality." [1]
Academic Challenges in Distance Education for Teachers
D/E teachers need to be ready to face challenges different than those offered by traditional classes as well as need to approach courses with a different teaching style. Teachers who post schoolwork online need to learn for themselves how to use one of a variety of course management systems including WebCT, Blackboard, TopClass, and so on. As well, teachers are required to pay particular attention to the creation of a syllabus that needs to guide students through the course. Plus, teachers are often faced with having to develop distance education tests and lectures that are effective when delivered through the Internet.
With D/E, teachers need to be available for students several times a week, if not every day, at any hour the day to answer student questions or provide assistance (just to name a few, reasons). Also, there are academic challenges for faculty involvement and instructional support when D/E students encounter troubles. Furthermore, D/E teachers need to check often for students' online schoolwork, assignments, papers, tests, as well as any else sent in via correspondence mail.
Academic Challenges in Distance Education for a Student's Parents
Parents of D/E students face uncertainty as they might be unsure of whether the quality of schooling provided by distance education can be comparable to classroom learning. They might think their D/E student may not learn as much as a traditional student who attends traditional classes.
Academic Challenges in Distance Education for Students
D/E students should know that distance education requires them to be self-disciplined and responsible to meet course requirements. At times, D/E students are faced with academic challenges (and constraints) as they continue to live their lives as part time students (normally), therefore having family and work obligations. Other times, instead, students might not adapt to learning at a distance and need one-to-one teacher interaction to follow a course and/or learn the subject material. D/E does sometimes lack sufficient teacher instruction; therefore, it leaves a student needing to find answers, help, or instruction elsewhere.
Another academic challenge is when D/E students are not capable of setting up days and times to read, do course work, and meet deadlines for assignments or papers. Not as often, are some students who are not computer or Internet savvy and rather not deal with doing schoolwork with a computer and at a distance. Furthermore, it is sometimes challenging for D/E students who need to take tests find a test proctor willing to look after them during a testing session and/ or send in their test to the school. However, these challengees can be overcome, making distance education a valuable option in learning.
Image credit: Global Education (by jscreationzs)
Sources and References Section
Sources
Useful Web Sites