Discover Regionally Accredited Online Web Design Universities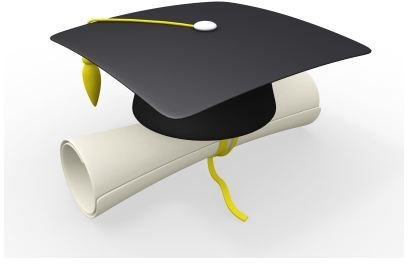 Why Take College Courses Online?
Why D/E? Distance Education is a great alternative to having to attend a college campus classroom, whether it's everyday or a couple times a week for a period of time. D/E is suitable for students who have other commitments like family or work. D/E is the preferred method of education for busy people. Online college courses are more convenient and flexible then being in a classroom, but they sometimes cost more in terms of tuition. However, D/E allows students to cut relocation and transportation costs to zero.
The Distinction between Regionally and Nationally Accredited schools
The first thing that a student should learn to recognize is the accreditation of the university he or she is applying for. Both nationally and regionally accredited schools are legitimate, but regionally-accredited schools normally don't recognize credits transferred from nationally-accredited once. Also, some employers might prefer considering degrees earned at regionally-accredited institutions only.
Finding Online Web Design Universities
Many universities currently offer web design programs, since this is a subject that is currently in demand. Several of these programs are offered fully online, so students are able to master the required skills while working from their own computer.
In order to find the right program students can start by looking at the web site of their favorite universities to see what the distance education department offers. If no program is found in that way, then students can rely on the help of dedicated web sites that list online education opportunities such as this one.
A simple way to find a program is a google search. Students can actually search for "online web design degree," and add keywords for specific courses and programs.
Programs offered vary greatly, and students should form an idea of which courses they would like to attend before enrolling in any given program: HTML, Java, and PHP for example.
Online Web Design Schools (Regionally Accredited)
Listed here are some (of the top) regionally accredited online web design universities:
American InterContinental University (AIU): BFA in Web Design. This is a degree in visual communications with a specialization in Web design. Program Length: 180 credits. Tuition Cost per Credit Hour / Course: $355.11. Estimated Total Program Cost: $32,010.00. School's Website: https://www.aiuonline.edu/.

Kaplan University**:** BS in Web Design Technology/Web Development. This degree will help you learn to develop cutting-edge websites containing interactive media with consumer-targeted information. Estimated Total Program Cost: $63,540. Note: Kaplan also offers an Associate's degree for $31,770, and a Certificate for $12,708. School's Website: https://online.kaplanuniversity.edu/Pages/HomePage.aspx.

South University**:** BS in IT/Web Mgmt. This is a Web Administration degree program that prepares students in Web design and site management. Estimated Total Program Cost: $53,000. School's Website: https://online.southuniversity.edu/.

Other Choices: Here are a few more schools that are also regionally accredited. They too offer web design programs (indicated by degree type). Below, click on your prefered school and degree option.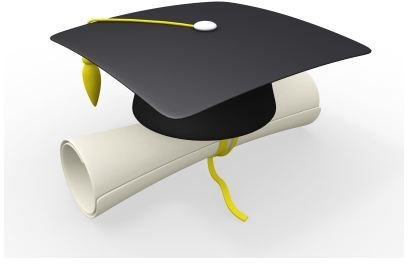 University of Phoenix Web Design Certificate
Devry University: Associate's Degree in Web Graphic Design
Strayer University Web Development Bachelor's Degree
Job Outlook
According to U.S. Bureau of Labor Statistics, 15-1134 Web Developers "[d]esign, create, and modify Web sites. May integrate Web sites with other computer applications. May convert written, graphic, audio, and video components to compatible Web formats by using software designed to facilitate the creation of Web and multimedia content." [1]
School subjects include (but are not limited to): HTML, WFL, XML. Of course, much more will be covered in the degree. Each of the listed schools is likely to have different courses, so you are encouraged to check each of school's Web sites for specific program information before deciding on a one.
There are two careers that web designers can follow; they can be Web Content Developers (who specialize in graphic design), or Web Application Developers (who specialize in programming).
Available Jobs: There are many jobs to be found online by companies looking for someone interested in developing Web design projects or building e-commerce Web sites. Jobs are not hard to find. A quick search on any Internet search engine will reveal several Web design jobs.
"What does it cost to become a web designer, and what's the average web designer salary […] While the cost for online web design degrees can vary widely (from around $7,500 for some Certificate programs to over $50,000 for Master's and higher-level degrees), the salary of a web designer with a degree can increase by as much as 20% in the first year over that of someone without a web design degree." [2]
References