How to Earn a Bachelor in Visual Communication Online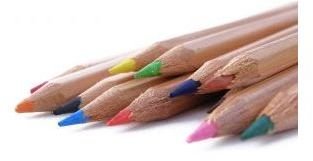 What Is Visual Communications?
If you decide to major in visual communications (often abbreviated as VisCom), you probably already have some artistic talents. You'll develop those skills in a visual communications program, which incorporates the use of art and design to create ways of communicating certain messages and ideas. It's a broad field, and graduates with a bachelor in visual communication online may go on to work in a variety of fields including industrial design, publication design, or interior design. Visual communication artists used to mainly work in print, but recently much of the work for these professionals has become computer-based. Whether you want to design book jackets or create website designs, visual communications could be the right major for you.
An Art Degree Online?
With advances in technology, it's more than possible to complete an arts degree online today. As you work towards your bachelor in visual communication online, prepare to use file attachments, video, and other online media to show your progress to your instructors. You may even need to send in your artwork for review, depending on the requirements of your program. Make sure you check with your school before enrolling to make sure that you have all the tecnical requirements to complete your coursework.
Bachelor Degree Programs in Visual Communications
There are several academic institutions that offer a bachelor in visual communication online. Some programs include a concentration in a certain type of visual communications whether it's graphic design, illustration, or photography, so make sure you find a program that's right for you.
American Intercontinental University (AIU) offers a bachelor in visual communication online with a concentration in web design and development. This program involves general education requirements in addition to the VisCom courses like art direction, portfolio presentation, web design, and web application.
Westwood College also offers a bachelor in visual communication online. This degree program focuses on digital communications with courses like 3D design concepts, advanced image editing, and audio-video multimedia. However, students also learn about advertising campaigns and illustrations in this program.
DeVry University's VisCom degree is called multimedia design and development. Although it's not titled as visual communications, much of the coursework is the same especially if students choose to concentrate in graphic and multimedia design.
Choosing an Online Degree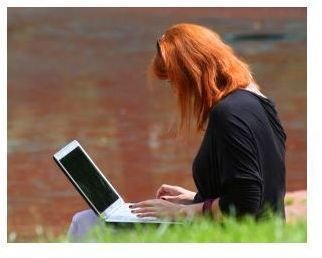 There are many reasons to choose to complete your bachelor in visual communication online. If you're already working full-time, it may be impossible to attend a traditional four-year college and take classes during the day. You might also work better when you are completing the coursework on your own time at home rather than in a studio with other students. If you prefer to work on your own and you're a quick learner, an online degree could be a perfect fit for your learning style.
References: