Exploring Army Hazmat Training Online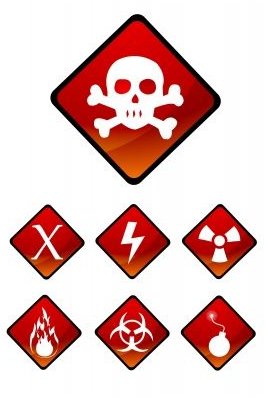 Why e-Learning?
e-Learning is suitable for anyone, especially those employed or that have busy lives that keep them from attending school. Such is the case with military members who find themselves often deployed or stationed at locations where there are no schools or libraries or where there are limited chances to obtain information and receive training on Hazmat (hazardous materials). Therefore, e-Learning is a great way to become familiar with this subject.
All About Hazmat and the Training Available
"Hazardous substance means any substance designated or listed […] which results or may result in adverse effects on the health or safety of employees." [1]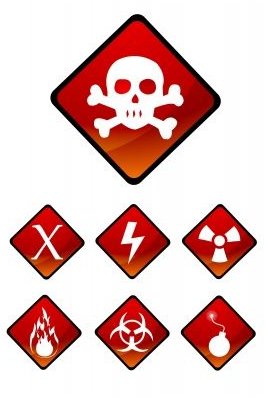 Hazmat training is suitable for individuals who handle, pack, or inspect hazardous material and for those who have similar duties or specific job responsibilities. Hazmat training will likely cover basic Hazmat handling, storing, and safety training. Hazmat training is appropriate for all individuals regardless of being in the Army because Hazmat and safety are everyone's responsibility. For this reason, training is of utmost importance. Available Hazmat training can be found on the web. There are self-paced online Hazmat training courses and schools as well as literature for everyone. Of utmost importance is, to learn the meanings of each Hazmat label or icon found on the item (as seen in the image to the right) to properly handle it.
If the one Hazmat training course that you are looking for is not found or available online, there are a few other options such as:
Free Hazmat Publications available at Hazmat Online
Payable Hazmat Training Media available at the Training Network website
The Army Safety Manual and Regulation (AR 385-10) covers policies, procedures, and guidelines of handling, packing, inspecting, and disposing of hazardous materials. AR385-10 also mentions that Army personnel working with Hazmat are required to take a refresher course every twelve months.
For Army training purposes, soldiers should check the Hazardous Material Army website for the following Hazmat information: Standards & Regulations, Compliance Guides, Additional Information, Related Links, and Training.
Army e-Learning
Online Hazmat Training for Army Soldiers is possible through AKO, ATTRS, and ALMS. Each website requires Army personnel to register, have and account, and log back in to its webpage to search and find the needed or wanted Army e-Learning Hazmat Training course(s).
Army Knowledge Online (AKO) requires Army personnel to register at the website. Once they have registered and an account has been created, Army soldiers need to login to the AKO website and then search for the appropriate Hazmat course to take.

Army Training Requirements and Resources System (ATTRS) is a self-development center that offers a Hazmat course online: Hazmat Familiarization & Safety in Transp-DL. This particular course is designed to meet the needs of Army personnel dealing with hazardous material. Note: ATTRS courses are available in computer based training (CBT) format via CD-ROM.

Army Learning Management System (ALMS) is a Web-based information system that delivers training to Soldiers. This website offers several self-paced Safety and Risk Management courses.
Training Options for ARMY Soldiers
1) The Hazmat School offers self-paced online training in safety and Hazmat. There are interactive exercises and quizzes in hazardous waste, hazardous materials, and industrial safety. The school's material is easily accessed online, and it's up-to-date. The courses are cost-effective, too. Those interested in the school need to contact them for the course prices. Also worth noting is the school's special course rates: Corporate and Group Discounts are as follows: 6+ students - save 10%, 12+ students - save 20%, and 30 or more students - save 25%.
2) Emergency Management Institute offers FEMA Independent Study Programs (online courses) that carry college credits. There are a few Hazmat courses available. Those interested can check with the Institute for details (and pricing of the courses).
3) The Institute of Hazardous Materials Management (IHMM) offers courses towards earning a Hazmat certification. Those interested should check out the Institute's website.
4) Compliance Solutions Learning Management System (LMS) offers a few Hazmat training courses. Each course is priced by the amount of hours trained (as indicated next). HAZWOPER Online Training (8-Hour / Price: $125.00, 24-Hour / Price: $425.00, and 40-Hour / Price: $525.00).
Job Outlook
Normally, those who work among Hazmat will be "identifying, removing, packaging, transporting and/or disposing of items … [Plus, it involves how to] handle and manage hazardous materials safely and in compliance with government regulations." [2]
Civilian hazardous material remover workers can see opportunities in their work field grow faster than average; wages range from $14.09 to $30.42 per hour.
According to the Bureau of Labor Statistics, "Many of these workers are not greatly affected by economic fluctuations because the facilities in which they work must operate, regardless of the state of the economy." [3]
Thus, finding an army Hazmat training online course is a great way to become educated about the serious topic of hazardous materials.
References