Midwifery Distant Learning Course Toward a Certification as a Professional Midwife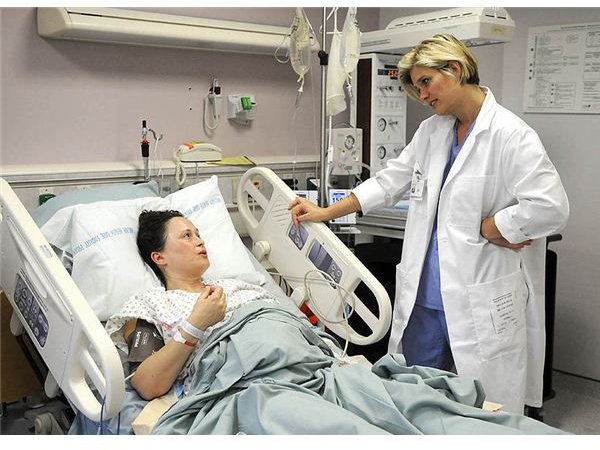 Acquiring Skills
There are two ways to acquire skills as a midwife in the US. One is by way of administering childbirth services through an apprenticeship often offered in community programs. Training skills are applied by providing childbirth services to women who opt to give birth at home. To become a certified traditional midwife (CTM), one should aim to pass the national certification exam or take up vocational courses in traditional midwifery schools.
The second way is through formal educational training where the individual starts her career as a registered nurse and earns the status of nurse-midwife by taking up the related accreditation program.
In general, the professionally trained midwife performs gynecological examination aside from the services included in the child birthing process. She is also tasked to give supportive educational services for at least a month to new parents to ensure that the newborn will be given proper care. As midwife, part of her duties and responsibilities is to give family planning advice if necessary.
Direct entry midwives engaged in private practices can charge professional fees between $2,000 to $4,000 per birth depending on the location, level of experience, and the education attained. The demand for CTMs and certified nurse midwives is expected to rise in their respective areas particularly in rural locations and inner cities where health care is lacking.
Online Distance Education Program
WomanCraft Midwifery Course (WCM) is an education program that provides academic training based on the core competencies set forth by the Midwives Alliance of North America (MANA). This is in line with MANA's aim to standardize the knowledge necessary for entry-level midwives.
Students who have completed their courses have the option to pursue a national certification through the National Registry of Midwives I NARM) and become a Certified Professional Midwife via the Portfolio Evaluation Process or PEP. (For more information about PEP, see the link for "How to Become a CPM" in the Reference section of this article)
WMC makes use of the"Moodle" online learning platform and "WIZIQ" tools for the interactive learning processes. Moodle is a Learning Management System (CMS) or Virtual Learning Environment furnished as a free web application tool, which includes virtual classroom software for a wide range of learning capabilities.
Enrollment is currently going on for the online learning program that comprises ten distance education modules:
1. Life of a Midwife
2. First Trimester covering the following course topics:
Fetal / Placental development and growth
Nutrition
Physical discomforts
Skills: Medical history
Taking nutritional assessments, breast exams,
SOAP charting and charting techniques
Medical abbreviations
Nagele's Rule
Gestation wheel
3. Second and Third Trimester, which covers the following course topics:
Leopold's maneuvers
Fetal heart tones
Fundal height
Prenatal care
Birth preparation
Skills: Feto-Pelvic relationships, fetal heart tones, and fetalscope
4. Anatomy for midwives
5. Normal labor part A and part B
6. Labwork which covers the following skills:
Blood type factors
RH
GTT PAP beta strep urine tests
Vaginal infections
Hemoglobin
Skills: Urinalysis clean catch, hemocue and glucometer
Veripuncture
7. Newborn care
8. Complications A and B
9. Alternative presentations that provide learning foundations about:
Breech birth
Posterior positions
Mal-presentations
Brow
Face presentations
Twins
10. Final Exams, Review and Graduation
As a distance course, students will receive feedback on their work by checking-in regularly with the course instructor.
Fees and Other Requirements
This ten-module course is for one year and costs $1,500 for all classes and open to interested applicants who have earned a high school diploma or its equivalent. The standard payment plan requires a $300 deposit for course registration, while the remaining $1,200 can be paid in ten equal payments of $120 due every month along with the submission of each study module.
However, take note that the purchase of textbooks and a starter equipment package is a requirement; hence, interested applicants may gather further information by inquiring at [email protected]. This is quite important since course deposits are non-refundable once the enrolment has been confirmed.
To learn more about the course and its registration procedures, interested applicants will have to register with the WomanCraft Midwifery Education Program website, where an "enrolment key" is provided for each midwifery distant learning course (See related link in the Reference section below).
References