Which Online Motorcycle Mechanic Class Is Right For You?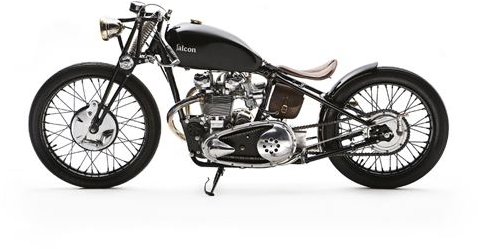 Nuts and Bolts of an Online Motorcycle Mechanic Class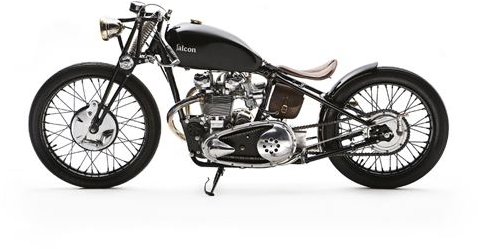 It is a common misconception that a motorcycle mechanics course must be taught hands-on and in person. Automotive mechanic distance learning classes are by now a popular option for career-minded students. The hobbyist who is already personally invested in owning, fixing or racing two wheels – instead of four – finds that the distance learning component does not take away from the depth and thoroughness of the instruction.
Occupational Outlook
The Bureau of Labor Statistics tracks motorcycle mechanic employability under its small engine mechanics section. It points out that, as motorcycle registrations steadily increase in the United States, the chances of finding work are "excellent" for applicants who went through – and completed – a formalized form of training.
Workers are likely to encounter mopeds, dirt bikes, ATVs, motor scooters as well as the average motorcycles. Statistics show that on-the-job training is still an integral part of the business. Pay varies; the median wage for a motorcycle mechanic is $15.08 per hour, while the upper 10 percent of employees earned in excess of $24.27.
Dan's MC: Free Motorcycle Repair Course
Dan is a hobbyist who publishes a free, in-depth motorcycle mechanic course that consists of seven sections:
"Getting Started" helps the novice learn about shop safety, engine basics, glossary terms, and developing a troubleshooting plan.
"General Stuff" talks about air tools, hop-ups, engine break-in techniques and the common mechanics' frustrations, such as stripped bolts and bad threads.
"Lubrication" goes into meticulous detail for two- and four-stroke engines.
"Fuel" offers an introduction to reed valves, air cleaners, carburetors and a crash course on gasoline.
"Electrical" provides training in soldering, electrical testing, timing, ignition, spark plugs and starter problem fixes.
"Engine" denotes a module that covers compression, exhaust problems, valve adjustment, clutches, and counter balancers.
"Frame" lessons let the student learn about front forks, drum brakes, control cables and wheel removals.
Even though this is not a course of study that leads to a career diploma or certificate, it is a class that provides a wealth of information and hands-on tips and tricks from someone who has obviously spent a lot of time working on motorcycles. According to the class site, more than 2,891,937 students have made use of this online course in the past 11 years. The author designed the class to be useful for the do-it-yourselfer and also the novice in need of an introductory course.
Ashworth College: Motorcycle Repair Career Diploma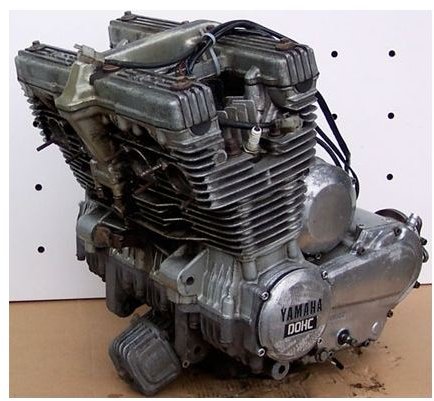 Accredited by the Distance Education and Training Council (DETC), Ashworth College offers the online student eighteen lessons in the field of motorcycle mechanics. They cover internal combustion engine theory, two- and four-stroke engines, lubrication and cooling, brake systems, lighting, and accessories as well as a host of other topics.
Student support and exams are both online. The college suggests that the successful graduate may find employment as a service manager, warranty clerk, racing pit crew member, or line technician.
Stratford Career Institute: Motorcycle/ATV Repair School
Stratford offers graduates a career diploma. This school prepares online students for work in motorcycle repair businesses, dealerships, or retail shops. The course consists of five modules:
"Introduction to Motorcycles and ATVs," which includes engine system design and shop safety.
"The Major Systems and How Each Works;" under this heading the student learns about exhaust and break systems, the ignition, and power transmissions.
"Maintenance and Overhauls" covers two- and four-stroke engines as well as tune-ups.
"The Motorcycle Workshop" goes into detail on tool use, work tasks, maintenance, and torque settings as well as oils.
"ATV Repair" expands the student's understanding of recreational motor vehicles, their care, and basic maintenance issues.
It is important to realize that Stratford is not an accredited education provider by organizations the United States Department of Education recognizes. This can make it difficult for the graduate to find an organization that accepts the career diploma as a bona fide proof of education and successful training.
Penn Foster Career School: Motorcycle Repair Technician
The Penn Foster Career School is well known for its online HVAC certification program. Upon completion of Penn Foster's Motorcycle Repair Technician online class, the graduate is ready to pursue a career involving motorcycle troubleshooting, maintaining, and repairing. What sets apart this course from others is the inclusion of a dedicated Suzuki and Harley Davidson motorcycle class within the coursework. This dedicated mechanic training enhances the graduate's skill level and also employability.
This course consists of eight instruction sets:
Introduction to Motorcycle and ATV Repair
Motorcycle and ATV Engine Configurations
Two-/Four-Stroke Internal-Combustion Engine
Lubrication-, Cooling-, Fuel-systems, Clutches
Engine Top/Lower End Inspection
Electrical Fundamentals
Frames/Steering/Suspension and Brakes/Tires
Maintenance/Troubleshooting
Penn Foster is accredited by the DETC and holds a license from the Pennsylvania State Board of Private Licensed Schools.
Evaluating a Program
Prior to deciding on one online motorcycle mechanic class over another, the would-be student should decide if he or she is in search of a professional career track or instead merely wants to deepen his or her understanding of the inner workings of the machines.
When opting for a course with an eye on future employability, it is wise to pick a school that offers manufacturer-specific training and outlines overall industry standards for various makes and models. This allows the student flexibility when hiring on with a repair shop or opening his or her own motorcycle repair business.
Sources