Soil Science Courses Online - Leading to Bachelor's Degrees in Agriculture and Forestry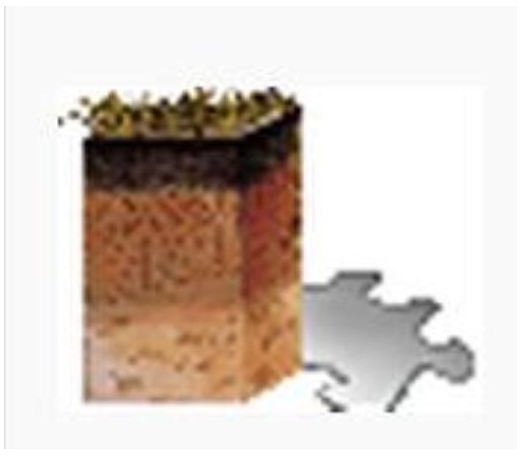 Online Course Benefits
A soil science course online will give agricultural or forestry students the knowledge they need about soil classification, soil fertility and the effects of climate in the soil. As future soil scientists, agriculturists, foresters, farmers or horticulturists, they will be studying about the basics of soil suitability as the main agent for plant propagation. Thereafter, they will advance to scientific studies regarding soil samples and conducting experiments to analyze soil compositions. All these will lead to an understanding of how they relate to plant growth and the effects of fertilizers as well as climate changes.
Taking-up soil science courses online would satisfy pre-requisites for a bachelor in science in forestry where learners aim to become soil scientists. In becoming soil experts, the engineers, environmentalists and occupational health and safety specialists will rely on the analyses of the soil and any existing problems as well as their recommendations for solutions.
Aspiring soil scientists can also take the agricultural curriculum, by completing a bachelor's degree in agriculture. Progression to the master's degree will qualify the learner to become a "Certified Crop Advisor" in the agricultural field or as researcher in laboratory facilities. If the learners' ultimate goal is to become a college or university professor, they will have to complete a doctorate degree in related science subjects like chemistry or biology.
Top Educational Institutions for Soil Science
Currently, most of the undergraduate bachelor degrees that offer complete courses aimed at developing students into becoming soil scientists, agriculturists or foresters are being offered only as on-campus courses in colleges and universities. Nevertheless, the "Soil Science Society of America" has provided a list of university distance learning opportunities for soil science competencies which include those that are offered via online.
Based on this, readers are provided with overviews about these online soil science courses, of the universities that offer the courses and their requirements.
1) North Carolina State University : University Certificate in Soil Science
Under this certificate program, interested students can obtain a minimum of 15 credit hours in soil science related disciplines for becoming a soil scientist. The graduates of this program would become knowledgeable on how to identify lands used for residential purposes, which is a skill useful for developers and planners.
Potential employers who would hire graduates of this course come from environemntal firms, engineering companies, soil consulting organizations as well as local government agencies.
Although no application for admission is required, one must have had training in basic science studies via: (1) two semesters of chemistry (2) one semester of physics (3) one semester of biology (4) algebra and trigonometry. This is in addition to the student's track record of good academic standing.
Estimated tuition and fees for the non-degree certificate program: Resident: $2,655.00 and Non-resident: $5,115.00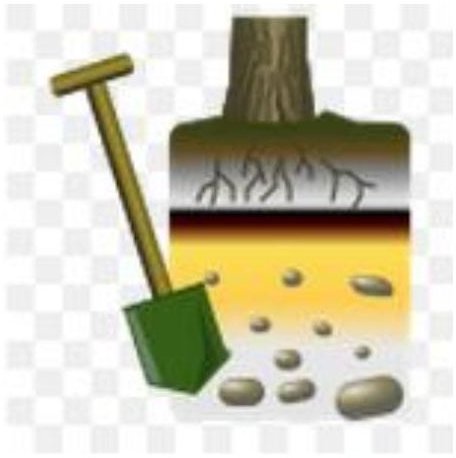 2) University of Florida: Find the following web-based certification programs:
I. Sustainable Land Resource and Nutrient Management Certificate
The program provide studies on how the soil performs, which include learning about (1) food and biomass production, (2) environmental storage, filtering and transformation of nutrients and contaminants), (3) how land serves as biological habitat,
Completion is by way of two required core courses:"Soils for Environmental Professionals" and "Environmental Soil,Water and Land Use".
Electives include "Environmental Nutrient Management", "Soil, Water and Public Health", "Environmental Soil Physics and Hydrology", "Environmental Pedology", "Soil Quality and Special Topics in Soils".
II. Soil Ecosystem Services Certificate
This program provides learners with the understanding of everything that is to know about ecosystems and how it ensures natural cycles. Studies are about the processes and energy flows in the environment and how it supports all types of life forms on land.
There are three required core courses, namely: (1) "Soils for Environmental Professionlas" (2) "Environmental Soil, Water and Land Use" (3) "Forest and Soil Ecosystem".
Elective courses include "Soil Microbial Ecology", "GIS in Land Resource Managment", "Soil Quality,Soil Contamination and Remediation" and "Special Topics on Soil".
III. Wetland and Water Resource Management
This web-based course is all about understanding soil-water interactions, water or hydrologic cycle, and how anthropogenic activities, water quality and its balance, are deemed as essentials for sustainable water resource management.
There are four core courses required, namely: (1) "Water Resource Sustainability", (2) "Wetland and Water Quality", (3) "Environmental Hydrology 4643", and (4) "Environmental Hydrology 6932".
Elective courses include "Hydric Soils", "Environmental Pedology", "Soil Quality, Biogeochemistry of Wetlands", "Wetlands and Watershed" seminars and special topics in soils.
Note: Those who would be interested in enrolling under any of these web-based courses can apply online and send a copy of the CV or resume as E-mail attachment, or by fax or mail. Tuition costs are $ 200 per credit hour for undergraduate levels and $ 455 per credit hour for graduate levels.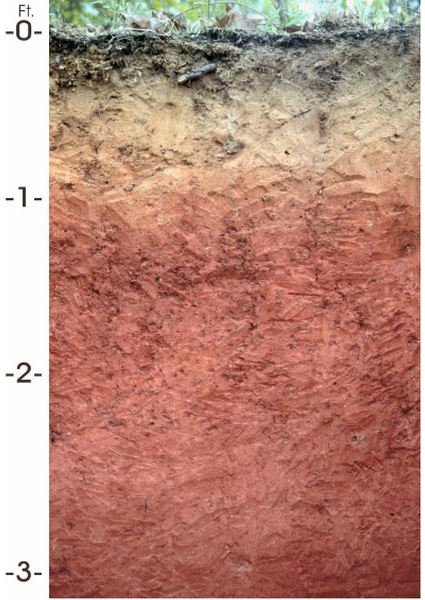 3) Dakota College at Bottineau- . Courses offered by this institution are for job-readiness skills, which can be accredited and recognized to complete 4-year degree requirements**.**
I. Basic Grounds Worker Skills Certificate of Completion
This program furnishes skills and knowledge on how to keep well-maintained lawns, gardens and grounds not only for aesthetic purposes but also to increase property values. Skills are provided by way of foundational disciplines that would provide learners entry into the fields of lawn care jobs, park and grounds maintenace, care for residential trees and landscape installation.
Basic knowledge of computers and strong Internet connections are basic requirements for this certificate program. Courses include (1) "Deondrology" (2) "Introduction to Soil Science" (3) "Turf Management" (4)" Arboriculture", and (5) "Urban Forestry" skills. The last course however, can only be taken on-campus and during summer session.
II. Urban Forestry Technology Diploma-
This is a one-year online program that will orient aspiring foresters about the tree care industry. The program aims to instill awareness and appreciation of the forestry career, as well as its role in history and in the present day environment. Completion of this course will give them competence to find work as skilled tree care workers.
In this program, Soil Science 210- **"**Introduction to Soil Science" will enhance a tree worker's knowledge about turf and landscape, disorder and disease diagnosis, pest management as well as soil design practices. Other subjects include "Dendrology" (Study of woody plants), "Turf Management", "Prairie and Community Forestry", "Arboriculture", "Urban Forest Shade", "Sports Turf Management" and "Turf/Landscape Equipment".
Please proceed to the third and last page for more of the soil science course online.
4). The University of British Columbia (UBC)- is a member of the" Association of Universities and Colleges of Canada", the "European Council of International Schools", and the "National Association for College Admission Counseling".
APBI 200: Introduction to Soil Science or Soil Science 200 (Distance Learning)- APBI stands for "Advanced Placement Biology", a course equivalent to the introductory biology course taken by students who intend to pursue programs for bachelor's degrees in agriculture or forestry or as professional foresters.
Students who successfully complete this course may be permitted to take up upper-level courses in biology or use this as credit to pursue a degree where biology is a prerequisite. There are no prerequisites prescribed to be eligible for this course except for the successful completion of high school biology and at least one high school chemistry subject i.e. biology 12, chemistry 12 or physics 12.
Summary:
An online soil science course program could enhance a start-up student's chances for job opportunities while under the appretinceship of soil scientists, agriculturists and foresters. That way, they can earn the extra income they need in order to finance their bachelor degrees. This stands opposed to taking-on odd jobs that are not at all related to their chosen fields.
They can become gardening professionals referred to as landscape technicians, landscape workers, or grounds maintenance workers, which do not require formal educational requirements. Additional skills can enhance their qualifications to gain more chances of landing a job in state owned contractor's associations that offer "Landscape Technician's Certification". Aspirants can also find work in commercial farms as staff to agricultural supervisors who will hire and train them in crop production, crop harvesting, crop delivery, animal science as well as farm equipment maintenance.
Currently, landscape gardeners earn salaries ranging from $11. 57 to $ 21.22 an hour, and working 40 hours per week while maintenance workers at National Parks can earn as much as $15.70 - $18.31 /hour.
References and Image Credit Section:
References:
Image Credits: