Where to Earn an Online Master's Degree in Social Studies Education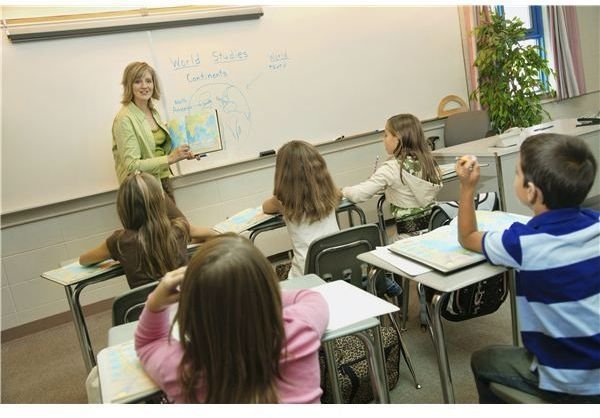 Careers in the Field
Social studies careers encompass a diverse range of specializations. People who obtain a graduate degree in social studies can choose
to be teachers (when the degree is education-oriented), politicians, urban planners, or economists. Social studies careers involve the understanding of societal trends among both small and large groups of people.
When working toward an online master's degree in social studies education or related concentrations, students who enjoy teaching or researching trends in politics, economics, and social behavior will be eligible for a variety of rewarding career positions. We have found several online universities that offer social studies programs at the postgraduate level. Getting this training online allows you to expand your job qualifications while completing course assignments at a flexible pace.
American Public University
American Public University, accredited through the North Central Association and the Distance Education and Training Council, offers a master degree program for aspiring social studies teachers. The Master of Education: Teaching-Secondary Social Studies online program consists of 16 courses that are worth 3 credits each. Those who participate in this degree program also have opportunities to student-teach at on-site secondary schools and to prepare for West Virginia teacher certification exams.
This program includes online courses such as Social Studies Curriculum Development, Secondary Teaching Strategies, and Issues, Methods, and Materials in Teaching Social Studies. Upon earning a degree, American Public University graduates will be qualified to instruct high school students on political, economic, and geographic concepts.
University of Missouri
The University of Missouri's College of Education offers a master's degree, online, in social studies education. It offers a 33-hour course program resulting in your master of education, but your focus on social studies will not appear on your transcript. This course is best intended for those who want to teach social studies so that you have the necessary skills and focus to utilize in the classroom.
Union Institute and University
Union Institute and University is accredited through the North Central Association and has six academic center locations in the United States. This school offers an online Master of Arts degree in History and Culture, a specialization that is comparable in focus to that of social studies. Students who enroll in this 36-credit online program can expand their knowledge of anthropology, social history, area and culture studies, and historical studies.
University of Illinois
The University of Illinois offers master's degrees through distance learning in multiple areas. If you're interested in social studies education, the program in Educational Policies with Emphasis on Global Studies in Education might be just right for you. You will learn how to incorporate daily global issues into your teaching. This course will be of interest not only to teachers but also to public service agency managers, international student service representatives, and youth program managers. It works well for those who want to bring the changing world right into the classroom.