Online Master's Degree, Speech Pathology: Schools That Offer Speech-Language Pathology Programs Online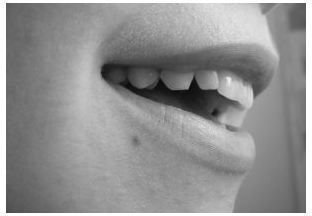 What Is Speech-Language Pathology?
Speech-language pathologists work with patients to diagnose and treat their speech or communication disorders. This can involve a number of problems such as slurred speech, swallowing issues, or a lisp or a stutter, or it can be for individuals who wish to modify the pitch of their voice or accent.
In order treat a speech problem, speech-language pathologists work one-on-one with their clients on a regular basis, keeping notes to track progress. They develop individualized treatment plans to help patients reach their goals. Speech-language pathologists may also teach patients how to use certain speech-aid technologies, improve muscle coordination, or use sign language to improve their communication abilities.
Workers in this field may be part of a team in a speech-pathology practice or be employed by a hospital to work with patients suffering after a stroke or coma. Others work in schools to help students improve their speech. Some speech-pathologists have their own practice or work on a contract basis.
Schools That Offer an Online Master's Degree in Speech-Language Pathology:
Florida State University
Based in Tallahassee, this part-time master's degree program offers practicing assistants in the field the opportunity to become full-fledged speech-language pathologists by earning their master's degree. The program can be completed online but is only available to Florida residents. As part of the program, students arrange a clinical practicum through one of the university's regional coordinators. The first-hand knowledge gained during the practicum will be invaluable as students prepare to work full-time as a speech-language pathologist.
East Carolina University
This university is located in Greenville, North Carolina. Unlike FSU's program, applicants from all states are eligible as long as they live at least fifty miles from the campus. This three-year program requires students to complete fifty-four credit hours and 375 hours in a clinical setting. Lectures can be viewed online live or downloaded for later viewing. In order to graduate, students must earn a score of at least 600 on the PRAXIS II speech-language pathology exam.
James Madison University
This online master's degree program in speech-language pathology is actually available in conjunction with three other universities (Hampton University, The University of Virginia and Longwood University) through the Distance Learning in Virginia Educating Speech Language Pathologists Program (DLVE-SLP). This program is available on a part-time basis through all-online courses. The program is open to all U.S. residents, but Virginia residents are given first priority.
Idaho State University
Based in Pocatello, Idaho, this university offers a online preprofessional-track to those who earned a bachelor's degree in a field not directly realted to speech pathology, which can be completed before the online master's program. All classes are online, but during the first summer of their studies, students must complete a clinical in Pocatello. During the second summer, the on-site clinical is held in Meridian, Idaho. The school reserves up to fifty percent of room in the program for Idaho residents, but anyone can apply.
Average Salary and Job Outlook
Speech-language pathologist typically earn between $50,330 and $79,620 annually, according to the Bureau of Labor Statistics. Those who work in schools typically earn less than those who work in nursing homes or hospitals.
Expect an increase in job availability in this field; the U.S. Department of Labor reports that employment for speech-language pathologists is expected to grow by nineteen percent from 2008 to 2018, which is faster than the average for all other careers. This is due to the aging of baby boomers, which will result in swallowing problems, neurological disorders, strokes, or other speech-impairment issues.
In Review
If you are curious about earning your online master's degree in speech pathology, try one of the schools listed above. Many programs can easily be completed while working a full-time job, and the online courses make it easy to complete your studies on your own time.
Sources: