Online Information Systems Management PhD Programs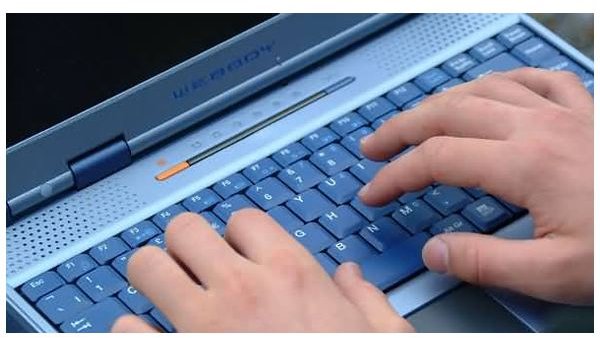 Information Systems Management
Today, information systems play a vital role in the growth of a company. Thus, professionals hired in this department are involved in the implementation and administration of information systems. They are hired to plan, coordinate, research the technology related field and help determine goals of an organization and implement technology to meet these goals.
Knowledge Requirements
The section discusses the various knowledge and skill requirements that are mandatory for those working in the information systems management field. The knowledge requirements of information systems management professionals are:
Management: Extensive knowledge of management and administration need to be mastered by the graduate as he/she would be involved in strategy planning, HR modelling, resource allocation, production methods, and people management.
Computers: Extensive knowledge of processors, circuit boards, electronic equipments, microprocessor chips, hardware, softwares, applications, and programming is necessary.
Maths: Knowledge of algebra, arithmetic, calculus, geometry, and statistics is important.
English: Knowledge of English language, its structure, and content is also needed for information systems manager.
Design: Extensive knowledge of design techniques, and tools like technical plans, drawings, blueprints, and models is mandatory.
Technology: Knowledge of practical application of engineering science along with technology is important.
Clerical: Knowledge of administrative tasks like work processing, managing files, stenography, transcription, form filling, and other daily office procedures is important.
Accounting: Basic accounting concepts and knowledge is necessary.
Training: Knowledge of employee training is very important, as managers would have to recruit and train staff. Moreover, they would have to advise and provide training to staff from other departments on the system usage.
PhD Programs
For individuals that are busy with their job schedule but want to pursue a PhD degree, an online information systems management degree course is best suited. This section discusses some of the most reputed institutions that offer online degrees for information systems management.
Walden Online University: Walden's PhD program is designed for business professionals with experience. It is for those that would like to turn their industry experience into a leadership position. The program has inputs from experienced faculty members, and leading business professionals. Apart from technical theory and research, the course also emphasises on decision-making, management, and leadership. At the end of the course, graduates would be able to gain knowledge and skills to align business needs, identify new applications, and leverage technological solutions. The Walden University is accredited by the Higher Learning Commission and is a member of the North Central Association. The minimum requirement to enrol on the course is a master's degree from an accredited institution.
Colorado Technical University's Institute of Advanced Studies: The Doctorate course is designed to develop people/professionals into leaders in the field of design, implementation, and management of large-scale systems in a particular specialization. The course would take upto three years to complete and each year is designed in a way to provide students with theory, research, and application capabilities knowledge. The Colorado Technical University is accredited by the Higher Learning Commission and a member of the North Central Association. The requirements to enrol on the program are that the student must be living in U.S.A. or Canada and must have a Master's degree to apply.
Dakota State University: The PhD program is designed to prepare students in fields of research, teaching, and corporate departments. The course emphasis on focussing on multi-disciplinary research projects in the productive application of information systems and management. The course aims to produce graduates with knowledge in information systems and its applications. Dakota State University has been named to Yahoo Magazine's list of the 100 most wired universities in the U.S. - ranking 12th on the list in 1998, 10th on the list in 1999, and 9th on the Baccalaureate II list in 2000.
Job Profile and Outlook
The Information Systems Management is important for both security reasons as well as to ensure that technology in all departments is integrated. The information systems manager acts like a trouble-shooter for the organization and is involves in a variety of tasks in relation to the technology employed. Common work activities of professionals in this field are:
Providing technical support to system users.
Management of security, backup, and help systems.
Setting, monitoring, troubleshooting current and new networks.
Consultation with users, vendors, technicians, and management to make sure the computing need and requirements are fulfilled.
Assigning and reviewing the deliverables by the system analysts, programmers, developers, and other staff,
Stay in line with advancements made in technology.
Developing the disaster recovery plan.
Providing data security and control features.
Reviewing system charts before they are implemented.
Evaluating the organization's technology usage and thereby make recommendations for new software and hardware.
Controlling the operational budget and expenses.
Make sure efficient cooperation among departments is maintained.
Recruitment and training of new professionals.
Reviewing project plans to coordinate project activity.
Evaluation of data processing proposals to assess its feasibility.
Reviewing operational reports for project progress reports.
Purchasing of equipment.
Information systems management professionals held about 293,000 jobs in 2008 as per the Occupational Outlook Handbook. The prospects for information systems management professionals continue to remain excellent. The projected employment in 2018 is supposed to be 342,500. [1]
As per the Occupational Outlook Handbook, salaries of these professionals vary as per the speciality and level of responsibility. The median salary earned by managers in 2008 is $112,210 with the middle 50 per cent earning between $88,240 and $141,890. [1]
Conclusion
The information systems management online PhD degree would ensure a bright future for most graduates. Graduates can look for jobs in the corporate setting, in the research field, or as a teaching staff. A more than average salary is guaranteed to most graduates.
Sources
[1] Occupational Outlook Handbook: https://www.bls.gov/
Prospects: https://www.prospects.ac.uk/p/types_of_job/information_systems_manager_job_description.jsp