Distance Education Pre-Medical or Pre-Med Studies- Schools and Coursework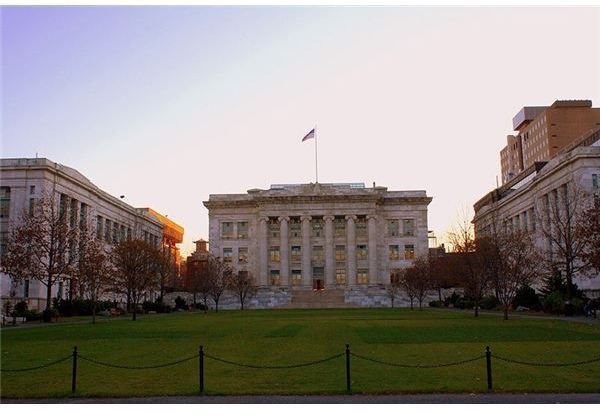 Medical School Requirements
Getting into med school is not a generic undertaking. According to the Association of American Medical Colleges (AAMC), each medical school has detailed prerequisites that can change. That being said, there is a general consensus of the basic requirements prospective applicants should fulfill. These minimum standards include:
Successful completion of the Medical College Admission Test (MCAT)
Completion of two years of chemistry, which includes organic chemistry
Completion of one year each of English, Biology and Physics
Extracurricular medicine-related volunteer work or associated activities
It is possible to fulfill some of the educational requirements with the help of distance education. Pre-medical studies and courses at the baccalaureate level can found at some reputable schools.
Coursework and Degrees
Eastern Oregon University (EOU)
EOU offers a complete minor in biology via online learning. This minor consists of 30 credit hours in biology, 15 of which are upper division levels. Choices include 'general microbiology,' 'genetics' and 'immunology.'
University of Oklahoma (OU)
OU offers an interesting mix of online and print chemistry courses via its Center for Independent and Distance Learning. These courses include 'general chemistry' one and two online, and 'organic chemistry' one and two via print. Please note that these courses do not offer any labs experience, which may force the student to attend a local community college for the hands-on experience.
University of Maryland University College (UMUC)
UMUC offers various undergraduate classes that could satisfy medical schools' prerequisites. For example, the course catalog shows many biology courses – such as 'bacteria, viruses and health' or 'neurobiology' – being offered online. This school also satisfies the English requirements.
Warning: Pre-Medical Studies through Distance Education is not Universally Accepted
Before planning a distance education – or mix of online and classroom – course of study, it is important to note that not all medical schools accept distance learning coursework as valid for meeting pre-med requirements.
For example, the University of Florida, College of Medicine, states unequivocally that "prerequisite courses must be taken in a traditional classroom environment," which effectively rules out online classes. The University of Colorado, School of Medicine clarifies that applicants must show proof of taking eight semester hours each of "general chemistry, organic chemistry, physics and biology" with labs; this, too, makes distance education coursework not applicable except in the case of English.
In addition, when choosing a college for undergraduate level coursework in pre-med, keeping an eye on accreditation is worthwhile. For example – among other governing bodies – EOU is accredited by the Northwest Commission on Colleges and Universities, OU is recognized by the North Central Association of Colleges and Schools, while UMUC holds accreditation by the Middle States Commission on Higher Education.
On the other hand, Breyer State University offers a "pre-medicine degree" program completely online; unfortunately, it is accredited by the Educational Accreditation Association, which is not recognized as an accrediting body by the U.S. Department of Education. Graduates from this program may have difficulty in gaining admission into medical school, even though on paper they meet all the prerequisites.
Resources