Florida Food Safety Certification Training Online for Perspective Managers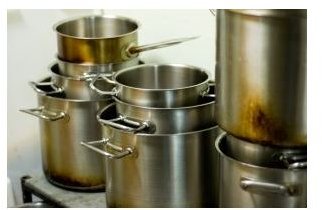 The Requirements
In the state of Florida, managers whose responsibilities include overseeing the manner in which food is stored, prepared, displayed, and served must earn and maintain a recognized Food Manager Certification credential. At a minimum, there must be at least one employee who holds this type of certification at each business or other organization licensed as a food service establishment. Food service businesses that employ four or more staff members are required to have at least one certified manager on premises at all times.
In order to earn the required credential, food service managers must sit for a Food Manager Certification exam that has been approved by the American National Standards Institute (ANSI). The approved tests include exams developed and administered via the ServSafe, National Registry of Food Service Professionals, and Thompson Publishing programs. The exams can be taken online, but must be administered by a certified exam proctor at an approved location. The state of Florida requires individuals to re-test every five years in order to maintain their certification.
Certification Preparation Training Classes
While passing an approved exam is necessary for certification, there is not a specific training requirement. In Florida, food service managers can study for the test on their own, attend an instructor-led certification preparation course, or take a food safety online course. While taking a class is not required, doing so can certainly be an excellent way to prepare for the test and can have a positive impact on an individual's chances of earning a passing score on the exam.
Restaurant mangers often work very long hours so taking an online class is often the preferred option for test preparation. It can be very difficult for busy culinary professionals to attend traditional courses or to set aside time to study on their own. Online food safety manager courses can be a much more convenient solution. When you choose an online training course, you can complete a training program specifically designed to help you prepare for the particular test you are taking at the time and location of your choice.
Course Content
Online training classes designed to prepare students for this certification exam focus specifically on information likely to be included on the corresponding test. While the content is similar on each of he approved tests, you should be registered for an online course that is specific to the exam you are planning to take. Mastering the course material will ensure that students have the knowledge base likely to be included on the test as well as helpful tips and skills for successfully passing the test and becoming certified as required by state law.
Subject matter includes facts about important food safety topics like how to prevent contamination of food and foodborne illnesses, biological hazards that culinary managers need to know about, and considerations for sanitation and cleanliness in a food service establishment. Additional content includes details specific to the purchasing, receiving, and storage process as well as information about the regulations regarding cooling and reheating of food. Additionally, the content includes instruction regarding relevant government regulations, requirements for inspections of food service establishments, and how to train employees on their duties and responsibilities regarding food safety.
Requirements in Other States
Food Manager Certification is required in many states, with the specific requirements varying significantly from one location to another. Some state laws require food service managers to attain a certain number of continuing education hours in addition to passing the exam. The frequency of testing also varies from one state to another. To find out the requirements specific to your state, contact your local Board of Health or the National Restaurant Association.
Resources
References:
Image Credit: Sxc.hu (jazzndre)