Earn Your PhD in Cultural Studies Through Online Study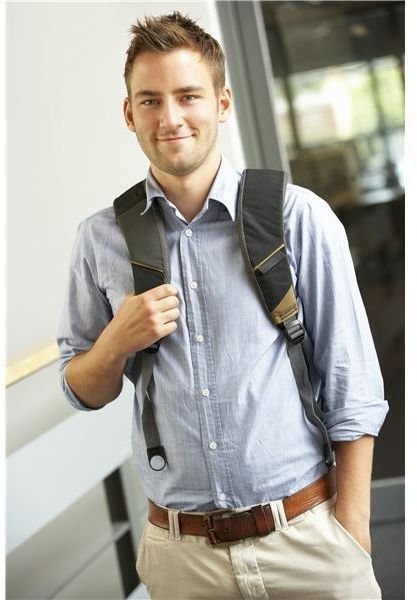 What Classes Cover
Cultural Studies is the attempt to learn how a culture's race, ethnicity, socio-economic status, and similar parameters have affected its history and current affairs. There are so many branches of this field, such as globalization, arts and literature, technology, and beyond; this gives you the leeway to specify interest according to your personal outlook.
There are many schools that offer this degree in a tr
aditional campus setting, but that many individuals cannot leave their jobs or move away from home to attend campus-based programs. If you are more apt to enroll in a program that offers a combination of traditional and online learning in which you can work around your schedule, then maybe a PhD Cultural Studies distance-learning program is the right path for you.
Is Distance Learning Right for You?
Distance-learning programs are wonderful, but are not available in some degrees of study. If you do find a field that you are interested offered via distance learning, explore your options in choosing the right program. Distance-learning programs offer an individual the opportunity to obtain his degree from the comfort of his own home, with minimal campus visits. The pace of many programs is set by the individual. This makes for a perfect set-up for the working student. Many students are already working in the profession, which makes distance learning a perfect option, because they do not have to leave their employer to attend classes. Distance-learning programs are becoming more popular, which gives many of us the chance to reach our dreams.
Several Options
George Mason University: The doctoral program in cultural studies offered via online study at George Mason University draws from 14 different departments across the university. This program studies how art and art history has been influenced by culture and cross-culture characteristics. You will need to have a recognizable undergraduate and Master's degree prior to admission to this program and most likely will receive a reduction of 30 credits for this.

Carnegie Mellon University: CMU offers classes that will count toward your PhD in LIterary and Cultural Studies through online work. Cultural studies, of course, encompasses a wide frame of theory, and it means different things to different people. Read the class list to discover which classes you can take online and when you must be on campus.

University of Oregon, like CMU, offers only some classes that will apply toward your PhD. One such class, for example, is Art and Human Values. Most of the distance-learning classes offer 4 credits each for a set fee of $920.
Job Outlook and Salary
Because this field is so large, there are many options for a person to choose as a career. Depending on the discipline, a person could go into academia as a professor of Anthropology, Sociology, Art and Art History, and History to name a few. A person could also enter into the field of media and technology. Some individuals looking for this type of degree are already artists or those who want to work in a museum as a specialist in culture and its impact on art. Some people choose to enter into politics, or act as an advisor in the political arena. Finally many individuals work for non-for-profit agencies and other human services agencies as counselors and/or advocates pushing for change. The numbers and types of employment are so large it would be have to be refined per specific employment interest in order to obtain a salary range. If you have a specified field in mind that falls under the umbrella of cultural studies look to the U.S. Department of Labor Bureau of Labor Statistics in order to obtain this specific information.