Online Adjunct Professor Jobs Paralegal Studies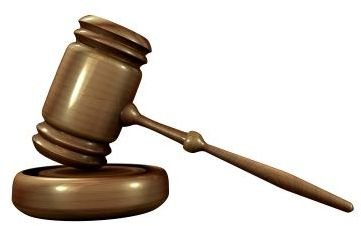 How To Be and Why Be An Online Adjunct Instructor in Paralegal Studies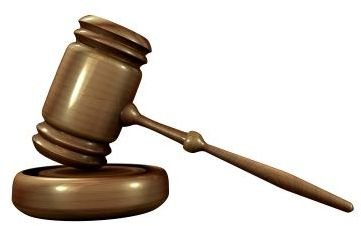 Tips to working in the trade
Take Paralegal courses, earn a degree in the Paralegal Studies field, and look into getting certified as a working professional to increase chances for employment.
Needed Qualifications
Qualifications vary by institutions, but a normal requirement for online adjunct professor in the paralegal field wishing to teach at the Certificate or Associate Level is a Bachelor Degree (like a progam as a Legal Assistant ) and a few years of experience in the field. To teach at the Bachelor level, then a Master's and work experience are normally required.
Finding a job in the trade
Advice: Competition for online adjunct faculty position is fierce, and candidates should spend time polishing their resume and keeping it updated as much as possible throughout the year.
Getting the Job: There are several places that could be of use in securing a position. First, candidates should browse the Internet for institutions that offer Paralegal Studies degrees online, so as to be able to apply for as many institutions as possible. This might sound harder than simply looking through ads on job search engines, but not all institutions publicize available position on the Internet or outside of their web pages. Hint: it's good to keep a log to avoid applying for the same institutions twice and to be able to log any replies from the HR Departments in regard to needed qualifications and/or additional info.
There are also several specific web sites where prospective teachers can find job opportunities. HigherEdJobs.com is one of these sites that make available thousands of opportunities that can be simply browsed by keyword, location, or type. Positions can be secured also through simplyhired.com, indeed.com, or even monster.com. Invaluable are also newsgroups dedicated to the subject. A quick look through Yahoo! Groups, for example, could give access to a wealth of information and put the prospective teacher in contact with his or her peers.
Benefits of teaching in the trade
Paralegal courses online are chosen by students wishing to earn a degree as legal assistant or, taken as single courses, are beneficial for law enforcement, medical, or business professionals that want to have basic legal information needed for their profession. Many of these professionals choose online institutions to be able to continue their education while still working; so several institutions are now offering courses in the field. Many opportunities are then available for online adjunct faculty in the field of paralegal.
Job Outlook
The role of an Online Adjunct Professor
An Online Adjunct Faculty Position will likely be require a part-time instruction on a semester-by-semester basis, contingent upon the needs of the school.
The Bureau of Labor Statistics (BLS) says that the paralegal field is highly competitive. "[The] competition for jobs is expected to continue as many people seek to go into this profession; experienced, formally trained paralegals should have the best employment opportunities. [In addition] "employment of paralegals and legal assistants is projected to grow 22 percent between 2006 and 2016, much faster than the average for all occupations." [1] Competitions for these jobs, however is continuing to be strong and jobseekers are increasingly seeking opportunities to improve their chances by earning valuable certifications and degrees in the field. According to the American Bar Association (ABA), earnings vary considerably depending upon such factors as the paralegal's educational background and work experience.
Note: "Presently, there is no mandatory Paralegal Certification examination for legal assistants anywhere in the United States." [2] However, some paralegal associations (like AACP) do offer certification.
About AACP Certification
Those that want to be a certified paralegal can, for example, by having an American Alliance Certified Paralegal (AACP) certification. It will recognize the level of education and experience of each paralegal using the credential.
AACP Renewal Guidelines: Renewal is every two years from the date of the previous certification. In order to be certified, one needs to complete eighteen hours of continuing legal education (CLE) with two of the eighteen hours being in ethics, and pay a renewal fee of $25.00.
Image credit: The Gavel (by Salvatore Vuono)
Sources and Useful Sites
Source
[1] https://www.bls.gov/oco/ocos114.htm#outlook
[2] https://www.abanet.org/legalservices/paralegals/career.html
Useful Sites
American Association for Paralegal Education (AAFPE): https://www.aafpe.org/
The American Alliance of Paralegals, Inc.: https://www.aapipara.org/