Free Online Bible Courses and Studies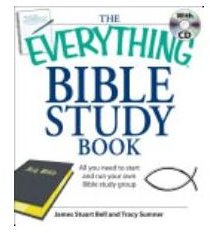 There are many ways to learn about the Bible: at school, in a church, or online. Since the Bible might prove a difficult text to read and comprehend (for many readers), an online Bible studies course (or a downloadable guide) could help some familiarize themselves with the Bible and/or the teachings of Christ.
Free online courses and studies exist to help spread the Word of God. Such courses and studies contain information that can be read online, downloaded, printed, sent to a user's e-mail, or sent via post without a charge or fee to those wanting religious material. Many sites offer video courses, e-mail or correspondence lessons, quizzes and a variety of fun activities for adults and children.
Bible Courses on the Web
Those looking for Bible resources or who may want to browse the Bible should give the BibleStudyTools.com website a try. "[It's] the largest free online Bible website for verse search and in-depth studies."
Please note: there are many websites that offer free Bible courses (as well as readings). But, be careful of scams! Here are a few webpages to get your started:
In the spotlight!
The NET Bible™ Learning Environment (https://net.bible.org/home.php): This site offers online Bible study and research tools. It gives learners the chance to study the Word of God through means of free online resources including commentaries and articles.

The "Everything Bible Study Book" (see image) is not free, however, it is an inexpensive book (with CD) that contains Biblical studies.
Alternative options:
Want more courses? At ChristianCourses.com (A Service of RBC Ministries), for example, they offer the following: Non-Certificate Program Courses (Free).
Image credit: Everything Bible Study Book