Culinary Training Online: Initial and Recertification Options for Chefs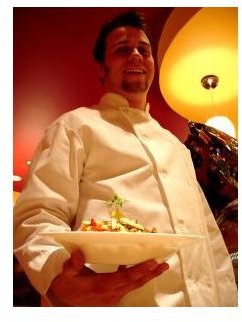 ACF Certification
If you want a competitive advantage in the culinary job market, one of the best things you can do for yourself is to earn and maintain your American Culinary Federation (ACF) certification. While professional certification is not necessary to work as a chef, earning an ACF credential can be very helpful for career advancement and can open doors to the highest paying positions in the field. If you're already a professional chef seeking recertification credits or if you are interested in getting the training you need to prepare to sit for the initial ACF certification examination, ChefCertification.com offers online training options that can help you accomplish your goals.
The online training solutions offered by ChefCertification.com are designed with the needs of busy professionals in the culinary industry in mind. The organization offers quality, affordable instruction that is targeted specifically at helping students master the skills necessary to pass the ACF certification exam or to earn the continuing education credits necessary to retain their certifications. Class prices range from $80 to $100 each, with the content of each course focusing specifically on key competencies that professional chefs need to master.
If you've hesitated to enroll in ACF preparation training because of your schedule, ChefCertificaiton.com may be the ideal option for you. Fitting ChefCertification.com's online training options into your schedule is easy, even if you are a busy professional with a hectic schedule. You won't have to try to figure out how you can fit attending structured class meetings into your already packed schedule. Instead, you can begin your training any time that it is convenient for you to do so, and you can complete your coursework from the comfort or convenience of your own home; the restaurant, hotel, or other type of establishment where you work; or from any other location where you have Internet access.
ChefCertificaiton.com does not offer classes based on a specific term schedule. This means that there doesn't have to be a delay between the time you decide to enroll in training and when you begin your online classes. When you are ready to starting taking the classes you need for ACF initial certification or recertification, simply enroll in one or more of ChefCertification.com's thirteen online chef training courses and get started.
Examples of ChefCertification.com ACF Certification and Recertification Classes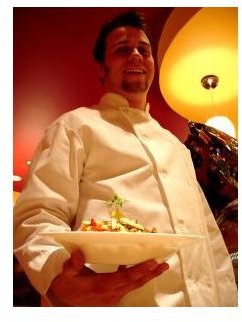 Available online courses from ChefCertification.com include:
Culinary Nutrition
Culinary Sanitation and Safety
Hazard Analysis and Critical Control Point (HACCP) for Managers and Chefs
Introduction to Food Service Management
Vegetarian Concepts
Additional topics relevant to ASF certification
Employment Outlook and Earnings Potential
According to the Occupational Outlook Handbook published by the Bureau of Labor Statistics, employment opportunities in this field are expected to increase faster than average in the years to come due to growth in the food service industry. Pay varies widely, with compensation for entry level positions being near or just above minimum wage and senior level positions paying nearly $50,000 per year. Chefs work in many settings including restaurants, hospitals, hotels, private clubs, resorts, and other locations where food is prepared and served. Competition for the best positions is likely to be very fierce, and those with skills, excellent references, and professional certification have a competitive advantage for those jobs.
Image Source: Sxc.hu