Diagnostic Medical Imaging: Earning Your Degree Online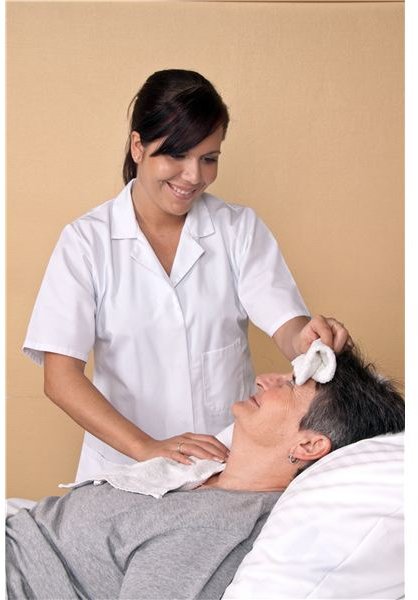 Diagnostic Medical Sonography
This intriguing field, otherwise known as DMS, often has much to do with aiding in the diagnosis of a variety of medical conditions.Using high frequency ultrasound waves with field-
specific apparatuses, a Diagnostic Medical Sonographer generates internal anatomical images. In an indispensable way they become the physician's internal eyes.Sonographers aid the medical field through these images, which are used in addition to reported symptomologies for a reinforced medical diagnosis by a physician.
Why Online?
Online degree programs have become more popular with busy, working individuals. Because of this, earning your degree online holds many advantages. Many programs are flexible, individualized, and allow one to study at their own pace. This design is perfect for the "working student." Many online schools even offer the opportunity to accumulate necessary clinical experience from a local hospital or other clinical setting in your area. Online schools offering a Bachelor's Degree in Diagnostic Medial Sonography are the clear choice for many individuals not wanting to attend a traditional, on-campus program.
Your Online Options
Florida Hospital College of Health Sciences:
This school makes it clear that you do not have to quit your job in order to attend this program. It is a complete online program with no required visits to the campus.The structure and coursework are created to be flexible. The lectures and assignments are available at any time to students. The school is regionally accredited by the Commission on Colleges of the Southern Association of Colleges and Schools. Program coursework includes Advanced Sonographic Specialties; Medical Imaging in the Digital Environment and Issues and Trends in the Healthcare Arena. This program requires all students to be registered in sonography by the American Registry of Diagnostic Medial Sonography (ARDMS).
University of Arkansas for Medical Sciences:
Unlike the mandatory registration required by the Florida Hospital College of Health Sciences, this program asserts that their students are eligible to apply to take the National Certifying Examinations administered by the ARDMS. This program does not require additional clinical education, so a student does not have to align themselves with a clinical affiliate. It is unclear if this program is accredited. The program coursework includes similar courses as well as Advanced OB, Genetics & Pathology; Cardiac Sonography; and Vascular Sonography.
Like the other online programs, this degree is designed to be solely online with no necessary visits to the actual campus. Students are required to create clinical affiliates such as a hospital for clinical rotations. The clinical affiliates, however, are up to the student and may be close to home. They have to be approved through the school and monitoring procedures must be established. This program is accredited through Commission on Accreditation of Allied Health Education Programs (CAAHEP). They are also nationally accredited through the Higher Learning Commission and they are a member of the North Central Association. This program offers a wider variety of coursework, which includes Introduction to DMS principles; Ultrasound Physics; Ultrasound Instrumentation; Abdominal Sonography; and Cardiovascular Ultrasound Physics and Instrumentation. This degree will offer a certificate to the graduates; however, transfer credits for ARDMS registries are only available to practicing sonographers. This program, however, only accepts students from the US, Canada and Puerto Rico.
Job Outlook and Salary
According to the United States Department of Labor's Bureau of Labor Statistics, a DMS earns about $64,000. The usual employment opportunities come from hospitals, medical laboratories, and physician medical practices. Other possible employment opportunities could be in the educational field as well as in medical research.Specializations include, but are not limited to: obstetric and gynecologic sonography, neurosonography, and vascular sonography. In order to become a Registered Diagnostic Medical Sonographer (RDMS) one must be registered by the American Registry of Diagnostic Medical Sonography or ARDMS.
Resources