Options For Earning a Master of Fine Arts in Creative Writing Online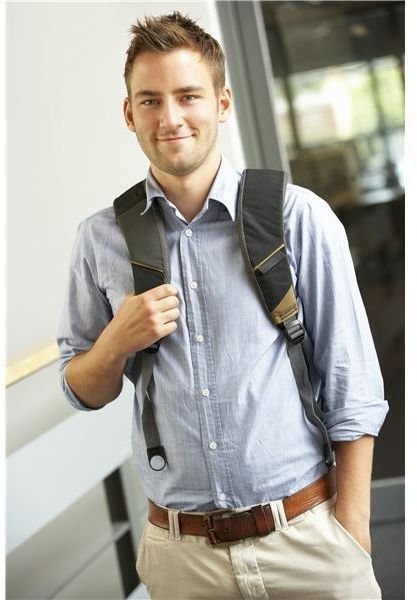 Basic Information About Wilkes University
Wilkes University is located in Northeastern Pennsylvania. It boasts small classes led by Ph.D. level instructors. Wilkes University's desire
to maintain smaller classrooms offers more personalized instruction. The online Master of Fine Arts Degree in Creative Writing is selective, so you are a lucky student if you are allowed into the program. The prerequisite for the program is a Bachelor's Degree in any field of study.
Along with the online coursework, students must complete a residency. The only campus stay you will have consists of two eight-day residencies held in January and June. The application fee is a reasonable $35, but the tuition cost is a bit high. Still, at $590 per credit hour, this school is quite comparable to the cost of graduate courses at other online universities. Plus, many students at Wilkes qualify for scholarships and grants. There are other fees to consider as well, such as technology fees, thesis reader fees, graduation fees, etc. Upon acceptance, students must pay a $250 fee (or non-refundable deposit) to hold their residency seat.
Be Prepared
To ready yourself for the application to the program, it is important to hone your writing skills. Acceptance is based on writing samples, so if you cannot submit some very fine work, you are wasting your time. That is why they accept applicants with a bachelor's degree in any field. Entrance to the Masters of Arts Degree in Creative Writing depends upon being able to demonstrate exceptional writing ability.
What Will You Do With Your Degree?
So what can you do with a Master of Fine Arts Degree in Creative Writing? It's a given that most people go into the field of creative writing to become a writer. Chances are, if you made it into the online creative writing graduate program at Wilkes University, you are already an excellent writer. Great skill in creative writing opens up many opportunities, like authoring your own book, or freelance writing for print or web-based magazines. It also gives you the opportunity to teach. You may very well become a teacher for the next generation of great writers.
Do Writers Make a Lot of Money?
You might assume that writing does not pay well, unless one is very talented and/or lucky.That's true in some areas of writing, as well as creative arts. It is quite possible for one to develop an immaculate talent for creative writing and not become successful and rich. In most cases this is the norm. However, if one is a doer as well as a dreamer, the doors open wide and there is a lot of money to be made. The problem with writing is that it does not happen by itself. A writer has to write and write and write. It can be lonely, stressful, and somewhat unsatisfying at times, but creative writing can open up a world full of possibilities. Novelists and screenwriters can become famous; they can become millionaires or better. More importantly, they create a legacy for future generations. Writers immortalize themselves with their words.
Ending on a realistic note, even graduates with a Master of Fine Arts in Creative Writing, who do not become published and/or successful book authors, can become successful teachers, reporters, journalists, and editors. According to the Bureau of Labor Statistics, "Median annual earnings for salaried writers and authors were $55,420 in 2010."