Electrical Engineering Degrees: Obtain Your PhD Online While You Work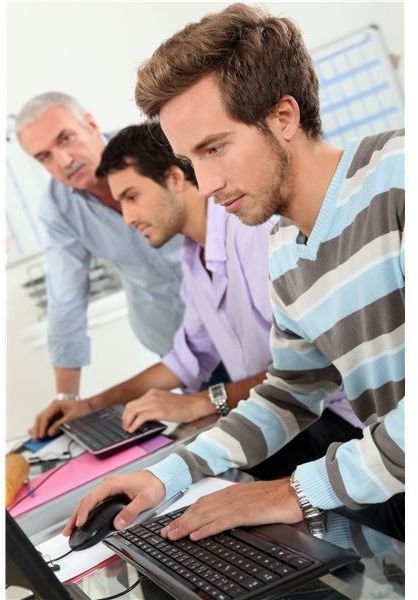 Study While You Work
If you are looking for advancement in the field of electrical engineering but lack a higher educational degree, consider the option of
obtaining your PhD online. Online PhD electrical engineering degrees have become more popular for those who are busy and working but want to advance. Do not let jobs in electrical engineering pass you by when you hold the key to your own success.
Those in the field of electrical engineering are members of a busy, hardworking profession. Because of this, working toward your higher degree online holds many advantages. You will find that today's programs are flexible, individualized, and allow you to study at your own pace. This set-up works perfectly for student who is already holding down a job but wants to improve.
Where to Obtain a Degree
Schools that offer this advanced degree through online study include the Atlantic International University (AIU) and MUST University. AIU is a major player in the realm of online learning; however, its degrees are not accredited by the U.S. Department of Education. If you are interested in a U.S. Department of Education-accredited program, then MUST University is the way to go. MUST University is accredited by the International Accreditation Organization (IAO). Both programs offer unique and affordable programs that may suit your needs.
Common Coursework
The following are some common courses encountered while pursuing a PhD in electrical engineering:
Power/Control Systems
System Design
Communication/Operating Systems
Electrophysics
Circuit Analysis
Job Opportunities and Salary
According to the United States Department of Labor Bureau of Labor Statistics, the field of engineering encompasses many types of employment. Having your PhD in electrical engineering widens your options in this field. In addition to jobs working with electric power and computer and communication systems, many engineers are involved in research and development projects both on a government and a private industry level. Their records indicate that a starting salary for a PhD level is around $75,900.
Take the time to further research these online opportunities and develop a professional development plan. Obtaining a PhD in electrical engineering is a positive move toward earning the career of your dreams.