How to Acquire Your HVAC Certification Online: Requirements and Tests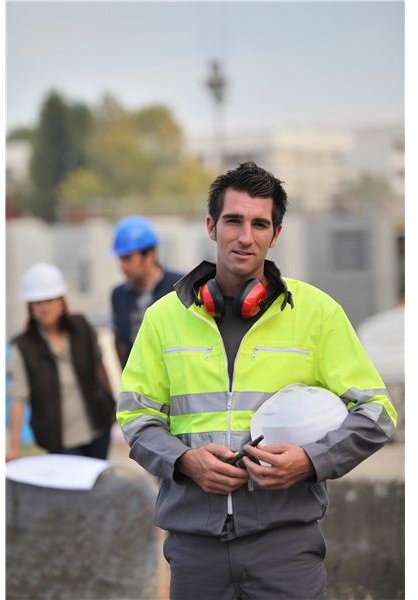 What Does the Bureau of Labor Statistics Tell Us?
Students considering an online course for the HVAC certification have a steady job outlook, as reported by the Bureau of Labor
Statistics (BLS). Education for this field is required and – according to the BLS – applicants with trade school learning or apprenticeship education have an advantage.
Job titles associated with this field are HVAC technician or mechanic, duct system installer, facilities maintenance supervisor, and also refrigeration specialist. Jobs of the HVAC mechanical engineer offer more varied job duties, which workers in advanced positions may enjoy.
It is noteworthy that some employers do still offer on-the-job training, but considering the speedy technical advancements of heating and cooling devices, as well as the ever-increasing computerization, these kinds of training opportunities are quickly drying up. Successful graduates of formal training programs, who also meet state specific licensing and certification requirements may expect to earn an average pay of $20.42 per hour, while the top 10% actually bring home an hourly wage of $32.17.
Where to Go
The Penn Foster Career School is accredited by the Middle States Commission on Secondary Schools and also the Distance Education and Training Council. Its HVAC technician program costs, as of 2013, a total of $899 (with a $200 rebate offered at this writing) and covers basic cooling technology, refrigerant charging, commercial refrigeration and heating, and also domestic appliances. In addition, students who successfully complete their training may sit for the Environmental Protection Agency (EPA) certification exam on the proper handling of low and high pressure refrigerants. This test may be taken locally at an EPA specified location.
Cengage Learning (ed2go) offers HVACR education through Portage Lakes Career Center. You'll find an in-depth online HVAC technician certificate course. This course costs $3,095 and encompasses 320 hours, which breaks down into eight sections of 12 modules each. Each set of 12 modules must be completed within 120 days. The North American Technician Excellence (NATE) board chose this program's curriculum as a recognized course of study. Upon successful competition, the student may sit for NATE certification testing at a venue near her/his residence.
A Word on Licensing
There is no uniform licensing and certifying body with respect to HVAC technicians. Each state has adopted different rules, and some certifications – such as NATE – are mostly optional. For example, in Washington State, HVAC technicians are overseen by the electrical board and are required to take a number of certification exams specifically geared to the electrical components of the heating and cooling equipment they will be working on.
By comparison, the State of Texas has charged the commission of licensing and regulation with the oversight of HVAC workers and certifications are handled by cities and counties. In contrast, Nebraska and Pennsylvania do not currently offer any HVAC licensing.
It is a good idea to discuss your state's licensing and certification requirements with an industry professional prior to enrolling for an HVAC certification online.