Home Study Distance Learning: A Guide to Creating a Home Office for Online Learning
This is the age of online classrooms and study centers, where a student need not be physically available in a conventional classroom in order to earn a degree or certification. Distance learning programs provide the ease of studying during your free time without leaving an existing job. A lot of stay-at-home moms and seniors prefer online learning programs for their convenience.
However, it is necessary to be responsible and disciplined while undertaking an online learning program, and the first step is to create a noise-free and clutter-free environment that can be utilized for the purpose of effective studying.
Tips for Creating a Home Office for Distance Learning
The following are some of the essential steps that must be adhered to when establishing an effective online learning environment right at home. First, an existing study room can be converted into a home office simply by adding the necessary accessories and removing unnecessary equipment or old books. If you cannot afford the luxury of having a separate room just for studying, a shared space can be utilized for learning, providing the family members are informed beforehand regarding the study times in order to avoid disturbances. In such cases, a laptop will be a more portable and convenient option than a desktop computer.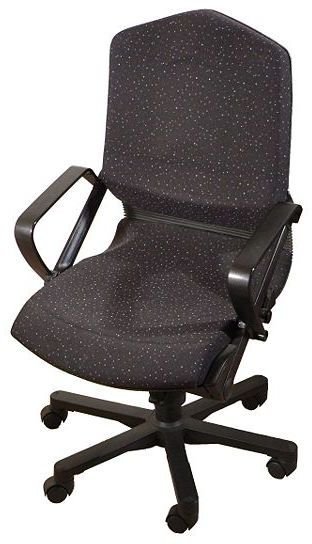 Secondly, the study area should be noise-free. It is necessary to sound proof the room so that you do not get distracted by what's going around the house or even in the neighborhood. If the room is exposed to sounds from neighborhood traffic then it is advisable to invest in a white noise machine, which produces random noise that dissolves or masks the other sounds so they no longer provide a potential for distraction.
Keep all stationary, books and other equipment at arm's reach. This is necessary to avoid a needless waste of time searching for supplies during study time. Make sure that all the items are arranged and organized in cabinets. Place the necessary papers and assignments in folders. It will be easier if folders of different colors are used so that they can be located easily when needed. An additional resource for organization is a bulletin board or cork board. Use a bulletin board and sticky notes in order to memorize milestones or due dates of particular projects or assignments. This avoids missed deadlines.
Since you will probably spend prolonged hours in this home study distance learning room, a good chair with a cushion for back support will come in handy. A bean bag is also an attractive option. However, take care not to make the study room too comfy that it would end up inducing sleep.
Accommodating a coffee machine is also a good idea, but don't leave dirty mugs lying around, which would invite pests that may damage study materials.
Finally, keep the room tidy and clean in order to facilitate a better learning experience.
Additional Tips
Do not use the study room for other purposes such as pursuing hobbies or other interests. This would lead to unnecessary distractions and the very purpose of the home office would be lost. To ensure your quiet study time, use a "do not disturb" tag or note outside the room in order to avoid disturbances from family members.
Electronic equipment, such as computers, printers, and scanners, should be handled with care. While home study distance learning does offer the comfort and ease of a familiar setting, be vigilant about backing up data to avoid unexpected losses.
Finally, do not procrastinate. Maintain a "to-do" list to avoid missing assignment due dates or other details. Since there is no one checking if the studies are done on time, you must be self-disciplined and punctual in completing the daily schedule on time.
Home offices have become a almost a necessity in most homes. A properly maintained home office can go a long way to creating an effective learning environment for your home study distance learning.
Image Resources
https://commons.wikimedia.org/wiki/File:Home_office_small_office.JPG