Online Master's Degree: Your Key to Career Advancement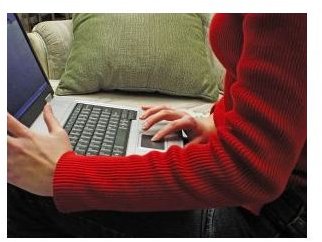 Have you reached a stage in your career where it will be difficult for you to move up without a Master's degree? Even if quitting your job and returning to school full time is not a viable option for you at this point in time, there are online masters degree options that will allow you to begin – and complete – your graduate studies while continuing to work in your current occupation.
The Importance of Graduate School
Completing a Master's degree specific to your profession can be a terrific way to lay the groundwork for career advancement. Depending on the type of job that you have or the policies of the particular organization where you are employed, you may find that earning a graduate degree is a necessity if you want to earn a higher rate of pay or be considered for opportunities to move up.
For example, many of the highest level positions in management, finance, and marketing are reserved for those who hold Master of Business Administration (M.B.A) degrees. Compensation for teachers who work in a K-12 public school system is based on a combination of years of experience worked and level of education obtained. The list of professions where a graduate level degree is an asset in terms of employment and promotion is quite long, including mental health workers, engineers, science professionals, and many others.
The Graduate School Dilemma for Working Adults
Of course, earning the advanced degree that you need to move up in your career can seem like something of a "Catch 22" at first glance. You need the degree to move up, but you need your job to support yourself and your family. Once you are working full time, going back to school to complete an advanced degree can seem like a daunting task. However, once you have moved up as far as you can - without going to graduate school - it's easy to become frustrated with your situation.
Online Master's Degree Programs for Professionals
Fortunately, with the rise of quality online graduate degree programs, earning a Master's degree no longer requires quitting work to return to school or spending hours in a classroom every night after work. Many online programs are designed specifically to meet the needs of working adults, allowing for the flexibility of attending classes from any location and time of day or night. Depending on the program you choose, you may be able to take just one class at a time if that works best for your schedule, or you may be able to opt for a more intense, fast track masters degree program so you can earn the credential you need in the shortest amount of time possible.
Earning a Master's degree won't be easy regardless of the program you choose. However, it is certainly not impossible to accomplish the goal of completing graduate school if doing so is important to you and you fully understand the value that furthering studies can bring to your career. If you are willing to put in the time necessary to earn a graduate degree, there's a good chance that there is an online Master's degree program available that will fit your life and career goals.
Resources
References:
Image Credit: Sxc.hu (channah)