Online Masters TESOL Degree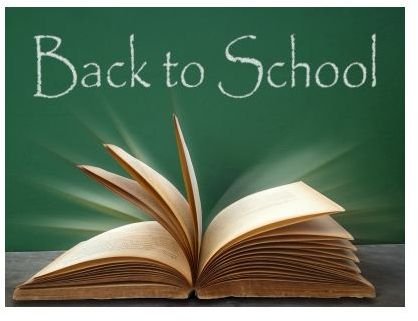 Earning the Degree Online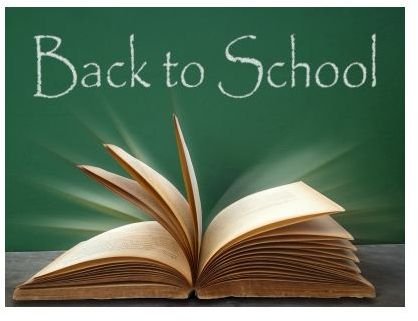 So, you are interested in taking courses for the Teachers of English to Speakers of Other Languages (TESOL) or are looking towards earning the degree online, huh? That's great! You are about to learn about some schools that offer the program.
It's time to go back to school (see image). Instead of giving up on those things in your life to pursue a degree or continue your education, let's see who offers the flexibility of fitting coursework into your life and career.
Well, a quick search on the Internet will list many universities that have the program available online, but be careful of scams!
Advice: Consider one of the schools listed below to take the subject courses or earn the degree online.
Note: Each school offers the degree and specific courses to help students like you to pursue this type of education and career.
Motto: Eight Schools, One University
Note: There are two concentrations, teaching and curriculum development
- The school is regionally accredited by the Commission on Higher Education of the Middle States Association of Colleges and Secondary Schools.
- All their courses are offered online.
- The school is accredited by the Western Association of Schools and Colleges (WASC) and the National Council for the Accreditation of Teacher Education (NCATE).
- Its teacher training courses consists of 36-units. The degree program can be completed in just 19 months from anywhere in the world.
- Cost: $470 per unit
University of the Southwest
Note: The degree features a specialization in Curriculum & Instruction.
- The school is regionally accredited by the North Central Association of Colleges and Schools.
- Students will acquire an in-depth knowledge of curriculum development techniques.
- The school is nationally accredited by the Distance Education and Training Council (DETC), and is a recognized member of the Council for Higher Education Accreditation (CHEA).
- The 10 required courses are taught 100% online, however, students are required to participate in two x four-day residential sessions.
- There is a scholarship in the amount of US$15,000 that will be awarded annually to one student enrolling in the degree program.
- Tuition Fee: $375 per credit x four credits
Teaching English: Associated Acronyms
There are several terms to describe the field, such as:
TESOL (Teaching English to Speakers of Other Languages) - is the term most often used in the U.S., and in some cases, in Europe.

TEFL (Teaching English as a Foreign Language) - is the term most often used overseas (such as in the UK and in Europe).

TEAL (Teaching English as an Additional Language)

TESL (Teaching English as a Second Language) - is also another term most often used overseas (such as in the UK and in Europe).

CELTA (Certificate in English Language Teaching to Adults)

ESOL (English for Speakers of Other Languages) Teacher
Teaching English: PayScale
Average monthly salary worldwide for ESL jobs is $1,250

Median annual salary in the U.S. goes from $32,067 - $52,316 (as per May 2011) depending on the years of experience
TESOL Jobs
Earning the Degree
Having the degree is the right tool to land a job in a growing and fulfilling field. With it a person can help others learn English. There is a high demand and need for such teachers, especially for those willing to work abroad.
Career Outlook
TESOL Jobs are available in the U.S. and worldwide. According to the Bureau of Labor Statistics, employment in the ESL field will continue to grow faster than average in the U.S. Employment prospects are excellent in states like California, Florida, Texas, and New York. Again, job opportunities are available in foreign countries throughout the world.
Image credit: Back To School (by nuttakit)
Sources
List of Schools
References
Monthly ESL Salaries Worldwide - this is an ESL Jobs World Salary Calculator
ESOL PayScale - (in the U.S.)