Online PHR Certification or SPHR Exam Preparation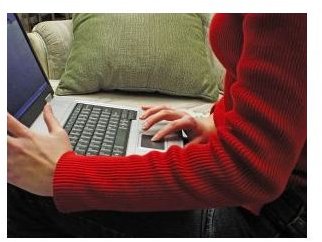 About PHR and SPHR Certification
The Professional in Human Resources (PHR) and Senior Professional in Human Resources (SPHR) certifications are awarded through the Human Resources Certification Institute, along with additional certifications for global HR practitioners and those with expertise specific to the practice of HR in California.
The credentials granted through the Human Resource Certification Institute are recognized as the industry standard for human resource management practitioners, and many individuals who work in this profession aspire to become certified as a way of validating their knowledge and experience and increasing their employability.
To earn a PHR or SPHR credential, you must have a minimum of two years of exempt level work experience in the field of human resource management and pass a very stringent and comprehensive certification exam. If you're planning to sit for your PHR or SPHR certification exam, it's a good idea to complete a formal preparation program designed to help you get ready for the test you will be taking.
PHR/SPHR Certification Prep Options
You may want to begin your online PHR or SPHR exam preparation by utilizing the Virtual Certification Counselor feature on the Human Resources Certification Institute's website. This is a great way to get answers to many of your questions regarding the tests themselves, as well as the options for test preparation. Access archives of recent sessions on the site, or participate in an upcoming live online counseling session. A schedule is published on the Virtual Certification Counselor page.
Several schools and local chapters of the Society for Human Resource Management offer traditional classroom based exam prep programs. There are also a number of online options for PHR and SPHR exam preparation, ranging from complete certification prep courses – offered through Capella University – to online practice tests and skill assessments that you can use to determine where you need to concentrate your study efforts. The Human Resources Certification Institute offers online assessment exams for both tests, and vendors like MeasureUp.com and CertGear.com offer online practice tests that can be used to help you study for the PHR or SPHR exams.
Getting Ready to Sit for Your HR Certification Exam
Regardless of the method you select to prepare for the PHR or SPHR certification exam, you should be prepared to devote a significant amount of time to preparing to take your test. Both online and bricks and mortar classes typically involve 30 to 40 hours of formal instruction, as well as additional study. The exams are administered twice each year, with testing windows open during December through January and May through June.
Source
Image Credit: Sxc.hu (channah)