Earn While You Learn: Get a Photography Degree Online and Jumpstart Your Career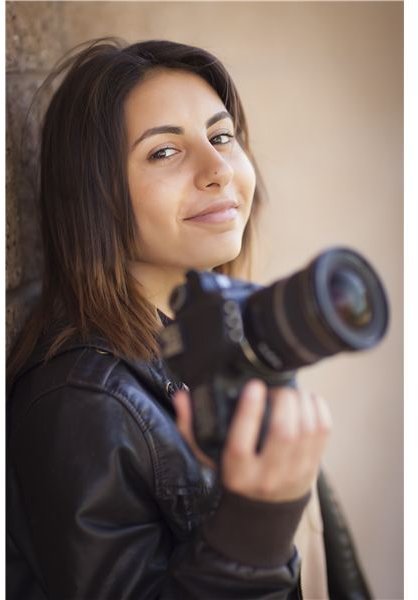 What Are the Benefits?
If you have an eye for detail and an interest in photography, an online photography degree could open up quite a few doors for you.
Photographers work in a variety of settings and enjoy the excitement of doing something a little different each and every day.
While a degree is not necessary for becoming a photographer, it most certainly helps. Most photographers work for themselves. Competition for clients can be stiff, and so having a degree assures potential clients that you have the skills it takes for the job they need done. Moreover, if you decide to work for a photography studio or newspaper, you may need at least a bachelor's in photography.
An online photography degree program is designed to teach you about visual design and how to incorporate today's technology into your photography. In addition to photography techniques, the student will also gain business and marketing knowledge. These are two very important aspects for any photographer: Not only do you need to have a great creative mind in order to become a photographer, you must also be able to run the business successfully.
Types of Photographers
There are many types of photography to go into. You can work in commercial photography where you help compile data and take photos for large companies. If reading the latest edition of your local newspaper excites you, you could go into photojournalism and take pictures of the latest news and events.
Special events photographers specialize in taking photos of weddings, proms, anniversaries or corporate events. Other photographers open up their own photography studios and take student and family photos. Yet another option is fine art photography where photographers use digital photographs to create art.
Salary and Career Outlook
The salary for a photographer varies, though an online photography degree will probably help increase your salary. Expect to earn anywhere from $20,000 a year to over $75,000 a year as a photographer.
Competition for photographers is keen, so getting a lot of photography experience first will help. In addition to earning a photography degree, you also need to put together a portfolio of all your photography work for clients to review. The better your portfolio is, the better your chances are of landing the job.
Certificate and Degree Programs
These schools are accredited and will give you a head start on your photography career. Some of these schools offer entire degrees while others offer a certificate or introductory course.