Why Are Online College Drop-Out Rates So High?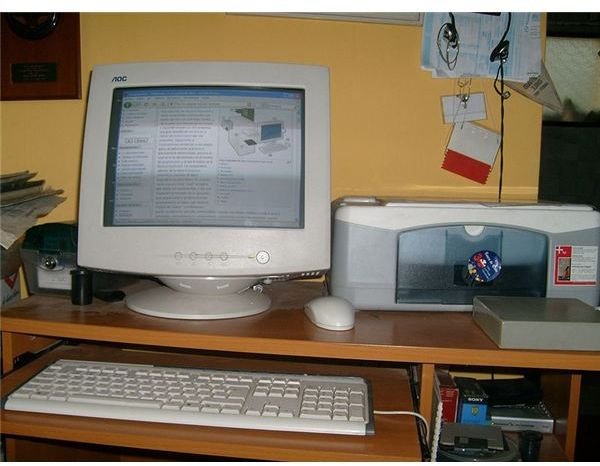 A Closer Look at Online Drop-Out Rates
The drop-out rate is a closely monitored parameter that serves to evaluate distance learning programs. It also anticipates the odds of completing an online education in general. As it stands, quitting rates – as they pertain to students attending college online – are as high (if not higher) as the college drop-out rates associated with brick and mortar schools.
Not surprisingly, online schools want to know why their students drop out of their programs. Looking for answers requires an examination of the program quality, the distance education provider itself, and the student who is seeking to complete an education via the Internet.
Identifying Potential Pitfalls
The potential pitfalls of attending college online are found in the very makeup of the demographic to which distance learning programs are heavily marketed: full-time workers with families. The lure of an Internet course is strong; after all, earning a college degree from home without having to set foot on campus is a very tempting way of improving a worker's employability while still keeping up with all of the familial obligations.
At the same time, the advertised overemphasis of free time is somewhat euphemistic when counting the sometimes mandatory overtime hours, the sheer tiredness that hands-on parenting engenders – and of course the fact that it is so easy to just put off until the next day that which seems like yet another daunting task today.
Are Online Colleges at Fault?
Concurrently, online college drop-out rates are in part the responsibility of distance learning program providers themselves, as they at times persist in treating their nontraditional students in a "one size fits all manner." This reveals how the greatest asset to online schools is also their greatest Achilles heel: the diversity of the student body.
Remember that there are single students, recent high school grads, senior citizens, busy moms, and of course competitive professionals – all of whom are pursuing an online education by signing up for the same school or course. Moreover, the motivation is not always the same. Some attend college online as a hobby; others need it as a means of getting to the next level in their jobs; still others look to distance learning as a means of personal development.
Failure by distance learning providers to engage each student on her or his own merits and according to individual needs is – in part – one of the reasons why some students drop out of the online classroom in the first place, therefore resulting in high overall attrition rates in the industry.
Counteracting Obstacles
What can college admissions professionals do to ensure that their students enjoy distance learning success? As a student aspiring to pursue a distance education contacts these business insiders, they should carefully vet the would-be student to help her or him from becoming a college drop-out statistic. Seeking answers to questions about topics as simple as the student's conscientious shopping around for distance learning providers prior to being ready to sign up, is one means of ensuring future success.
Admission to Vision
If you are engaged in the distance learning admissions process, it is crucial to match students who are of a similar mindset within the programs. For example, if the online school seems to be geared to the serious professional but the student approaching admissions is more of a dabbling hobbyist, s/he will be happier by pursuing an online degree at a venue that has a student body also mostly made up of hobbyists.
In the same vein, distance learning institutions must specialize in student retention and offer online access to a counselor/advisor in addition to an instructor. Some distance learning programs now offer peer counseling and also professional interactions with a counselor who once in a while checks in – without prompting – to see how things are progressing within a student's program. This kind of institutional involvement – in addition to encouraging a following of the advice offered for everyday learning tasks – goes a long way in eliminating another factor contributing to the distance learning drop out rate.
It is interesting to note that private, not-for-profit schools either disagree with the need for distance education as a means of having a strong basis for future operations, or they are at least neutral to it. As an online school, this should be a warning to you, as it is yet another reason for elevated distance learning attrition rates: a lack of institutional vision and commitment. Steer clear of being a school that fails to actively pursue distance education.
Sources
This post is part of the series: Examining Online College Drop Out Rates
This series examines the online college drop-out rates and explores the reasons behind why online learners drop out and how to prevent them from doing so.