Learn About An Online Associate Degree In Medical Coding And Billing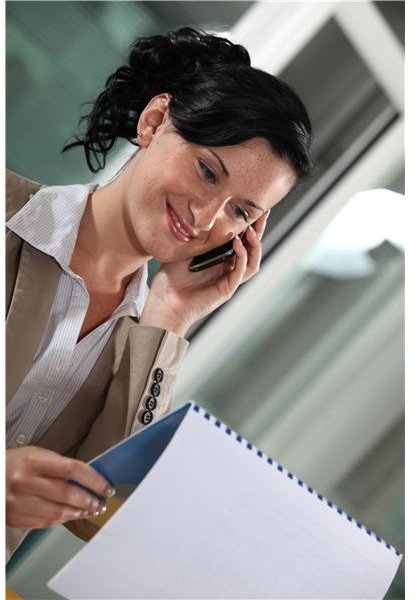 Medical coding is used any time patients receive any type of medical treatment or undergo medical procedures. Specialized codes must be assigned to procedures and diagnoses to aid in billing and reimbursement efforts. Government agencies, insurance companies, and consulting firms are often involved with reimbursement for a patient's medical costs. Medical coders are those that specialize in this field. These professionals also process patient payments, analyze data and maintain patient registry information. This job calls for thorough training and certification.
Your List Of Online Medical Coding Programs
Breyer State University – Associate Degree in Medical Coding Online Degree Program
Bryant & Stratton College - Medical Reimbursement & Coding Program
American InterContinental University Online - Medical Billing and Coding (Associates)
Colorado Technical University Online - Medical Billing and Coding (Associates)
Lincoln College Online - Associate of Applied Science in Medical Coding and Billing
University of Phoenix - Associate of Arts with a Concentration in Health Care Administration / Medical Records
What You Will Learn
Each program will have a slightly varied curriculum. Some of these programs are Associates in health information that offer concentrations in Medical Billing and/or Coding. Some of the medical coding courses you can expect to take are Medical Terminology, ICD-9-CM Coding, Computer Fundamentals and CPT Coding. If billing is a part of the coding program, you can also expect to take Medical Billing.
Answers To Some Frequently Asked Questions
How could an online medical coding program help me to advance my job?
It could expand your knowledge level in the field to insure confidence in job performance. It is also not a bad idea to educate yourself further in a field that you already work in to broaden your employment opportunities.
How much will an online medical coding program cost?
The average price range for the entire associate degree program for medical coding is $30,000 to $40,000. Some schools may offer programs below or above the average cost.
How much could I earn as a medical coder or biller?
The salary range in the United States is $28,000 to $49,000. Average salary is $38,000.
How long will it take me to finish the degree?
Medical billing and coding associates degree programs generally last for a 2-year period of time.
Where do medical coders and billers work?
Insurance firms, hospitals, group practices, specialist practices and clinical research institutions hire medical coders and billers.
What position titles do employees in this field hold?
Some of the many titles in this field are Claims Processor, Insurance Follow-up Specialist, Patient Services Coordinator, Clinical Information Specialist, Insurance Verification Representative, Health Care Technician, Health Information Specialist, Medical Records Specialist and Relationship Client Manager.
The Choice Is Yours
Hopefully you have a better idea on whether or not an online education in medical coding is what you would like to pursue. Remember to review and analyze programs prior to submitting an application. This will eliminate unnecessary obstacles while you reach to get that associate degree.
References
This post is part of the series: Online Associate Degrees in Healthcare or Health
If you desire to find a degree in health or Healthcare, then this series of research degrees may help you!