Three Audiology Doctoral Distance-Learning Programs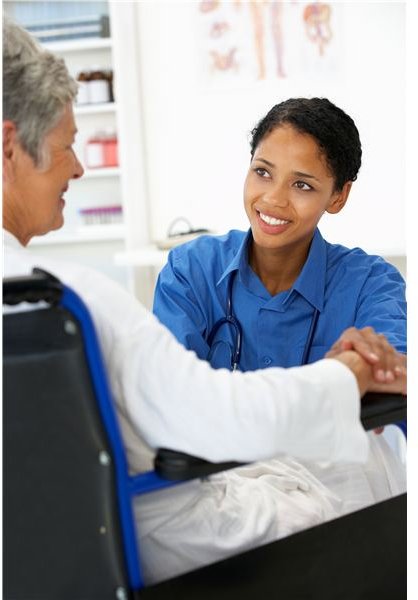 What Is an Audiologist?
An audiologist is a person who is specialized in working with those who have hearing loss and hearing-related problems. When a person begins to notice a hearing loss, he will usually go to his primary doctor first, who will most likely send him to an audiologist. Audiologists conduct a hearing test and then discuss treatment options for the patient. Since most hearing loss is incurable, hearing aids are a primary form of treatment.
Audiologists fit the patient with hearing aids and work with him to help with the transition. They also help with alternative treatment if available. Audiology careers can be very rewarding. As an audiologist you get to help patients regain the gift of hearing, which can mean everything to someone who hasn't been able to hear well in years.
What Degree do I Need to Practice Audiology?
Previously a master's degree in audiology had been the required education for audiologists; however, the master's degree audiologist is being phased out. While those at the master's level can still see patients, only those with a doctoral degree can achieve certification. With technology constantly evolving, audiology hopefuls should be happy to hear that there are schools where you can earn a doctorate of audiology degree online.
Career Outlook and Salary
The audiology field is small and some job growth is expected as there are a number of audiologists who retire each year. While current practicing audiologists are allowed to practice with their current education, master's level audiologists should consider earning a doctorate of audiology degree online to stay competitive in the field. Those who have a doctorate in the field will be more desirable to employers. Since it can be difficult to juggle a demanding school schedule with a full time career, earning the audiology degree online can be a great option.
The salary for an audiologist is good. Entry level salaries start around $38,000 but can go up to around $90,000 for experienced audiologists. The area you practice in will also determine your salary range. The median range for audiologists is about $66,000.
Distance Learning Programs of a Doctorate in Audiology Degree
There are a few universities offering the doctoral audiology degree through distance learning. These universities are regionally accredited. These universities require a master's degree in audiology to be admitted.
Some states may require the doctorate program to be accredited by either the Council on Academic Accreditation in Audiology and Speech-Language Pathology or the Accreditation Commission of Audiology Education. Make sure you check the requirements for your state.