Looking for an Online Degree Program? Top Resources Leading to the Best Online Degree Programs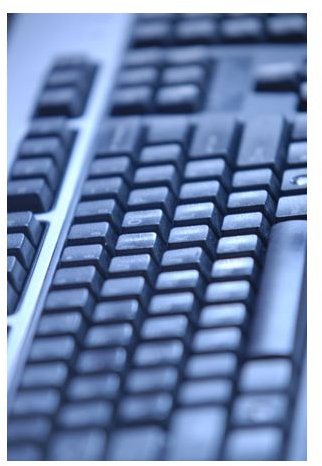 Bright Hub
Our Online Learning expert team of writers have compiled a wealth of honest reviews of colleges and the best online degree programs. We also provide tips to guide you through the process from starting an online course to scholarships and grants.
Get Educated
On the home page of Get Educated, you will find a listing down the left hand column where they rank the best online degree programs. They are broken down into three categories:
Best Buy Online Degrees
Best Student Satisfaction
Best Public Perception
Under each heading you can click and see the rankings. The only one I could actually see rankings though was under the Best Buy category. The Best Student Satisfaction and Best Public Perception tabs provided a search now link under their headings. When I completed a search; however, the schools did not seem to be listed by their "Best of" category.
Across the top of the home page you will also see options where you can:
find degrees
compare degrees
get information on diploma mills
learn about financial aid options
search career options
There are also helpful articles that are divided by category. These articles offer online college students information to help them on their quest to earn an degree from an online degree program.
Education Portal
When you first arrive on the home page for Education Portal, you will see three sections where you can begin your research:
Career Paths
Degree Programs
Schools
Under degree programs you will find two online options: online degrees and online graduate degrees. Clicking these allows you to look for specific degrees. The site then links you with schools that offer the online degree program of choice. Under schools you can search for public and private schools. They even list top ranked schools by subject so you known where you can find the best online degree programs. The career path search offers articles and videos to help you with careers, resumes, and interviews.
Online Degree Resources
The Online Degree Resources main page is an easy starting point for your research. You immediately see your options before you. The options include masters or bachelors degrees and then you see links to specific degree options such as:
design degrees
education degrees
IT-technology degrees
MBA degrees
nursing degrees
Clicking on the above areas of interest brings you to a page with the schools that offer the online degree program you are looking for. This site is very easy to use. There is not a lot of specific information provided on the schools, such as tuition and application procedures, but you are given links to request information from schools of interest.
Edvisors
Edvisors offers search options for online degrees. At the top of the page you can find links to:
Online colleges and universities
Online graduate programs
Online programs for continuing education courses
The site offers an advanced search by area of study, concentration, and type of degree. You will be given general information about the school and program and then are given a link to send for additional information.
There is additional information on financial aid, scholarships, and student services, such as careers, student classifieds, and helping manage student debt.
Embark College Planner
Embark College Planner allows you to search for schools by degree, location, size, test scores, GPA, and student-teacher ratio. Once you find a school, you will see statistics for the school, cost and financial aid information, as well as application information. There are links to apply online, request information, or add it to your saved lists of schools.
I had a difficult time figuring out how to weed out which school offered an online degree program. In searching for graduate programs, it gives broad search options such as arts & sciences, business, law, and medical. Again, it was difficult to find where to narrow the search to a more specific degree, such as education. The information provided was useful and the other search terms were very specific. I have not seen them offered elsewhere.