Environmental Science Online Degree Programs: Oregon State University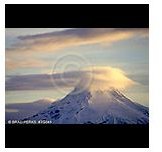 Overview of Oregon State's Environmental Science Program
Oregon State's Environmental Science program focuses on training future scientists to be able to assess current and potential environmental issues and problems. When the problem is assessed by the scientist they should be able to provide potential solutions based on scientific perspectives. The scientist should also be able to actively participate based on their training to tackle the mountain of responsible management of our environment issues we face today. Oregon State University defines sustainability as "the confluence of three components: environment, economics, and society" and there are three new options available within the program.
Students interested in Environment Policy and Law: The student can focus on Environmental Policy which provides a skilled knowledge base and in depth study of policies and law
Applied Ecology & Resource Management: Will focus on students looking to pursue careers in Fish & Wildlife or working for the Bureau of Land Management
Business & Entrepreneurship Minor: This will provide additional training for students who are looking to specialize in environment science positions in corporations and the private sector.
Image of Mt. Hood in Oregon
History of Oregon State University
Oregon State University is an accredited "brick and mortar" school that was founded in 1858 as a private academy. College level classes were offered in 1865 with the first degrees awarded in 1870. They now offer an online Bachelor of Science degree in Environmental Science.
Curriculum, Structure, and Tuition Cost
There are no out of state fees for this degree since Oregon State does not receive State funding assistance for their E-programs. Total credit hours are 180 with a maximum of 124 credits transferred in. Cost per credit hour is $208 including all fees. Books are either e-books or can be bought from the book store and shipped to you. I would also recommend looking at websites like Amazon to cut down on book costs if the book is available (also a good way to sell your books when the class is done). All classes are offered online with one exception. The student must take a full year of 200 level series biology courses at a brick and mortar college. You will need to speak with your academic advisor at OSU so they can review the biology courses you plan to take at your local community college.
Reasoning behind this requirement: The biology labs are a huge part of the program and the student will benefit by attending these labs in person, especially if you are a scientist working on field projects. The e-courses are set up by receiving the lectures and homework assignments in online format on the "Blackboard". The Blackboard is also used as a discussion for students and can be accessed 24/7. Professors do differ on the requirement of mid-term and final exams. Example: The chemistry professor offers these tests online on a specific day and time but you can take the test from your home. When I spoke with an advisor at the school she let me know some of the mid-terms and finals have to be proctored. A proctored test is an in person test either in paper format where it is sealed and mailed to you or can be an online test. You can go to your local library and there should be a certified proctor to get your test set up. If the test is online you let your Professor know which library you will be taking the test at and the Professor will email the password to the librarian to log you into the test. These tests are time limited tests just like if you are attending a class at a brick and mortar university.
How do I get Started?
Once you are accepted and declare Environmental Science as your major you need to set up an appointment with an advisor. If you are planning to transfer classes, have your official transcripts sent to OSU first, and then set up a phone appointment with your advisor to get you going on your Environmental Science Degree!
If you are considering a Concentration in Environmental Science at the Master Degree level, then read more here.
Job Outlook 2006-2016
According to the Bureau of Labor Statistics, the job outlook for Environmental Scientists is projected to increase by 25% between 2006 and 2016. The positions that are predicted for this growth are faculty positions (master degree required), private technical consulting services, architectural, engineering and related services, federal positions, state positions, and self employment.