Tips for Writing an Effective Scholarship Essay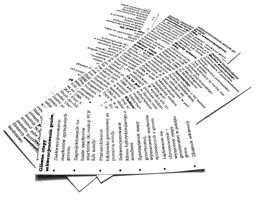 What Are They Asking?
Even if you are pursuing an online degree, scholarships are certainly still a viable option. First, if the scholarship application is asking you to address a particular question, then be sure to answer it. You may have a lot of great information to share about yourself, but you must also be sure that you provide an answer to the proposed question. When you are asking for help in proofreading your essay, be sure your editor looks for the answer to the question that was presented.
Choosing the Right Tone
Scholarship essays are personal in nature. You are putting yourself out there and sharing your goals and experience.
However, be sure you also keep it professional in tone. Do not use slang terms, or a lot of contractions. Essays are more polished when you can write out the words for contractions. At times, it may not make sense, but whenever possible, follow this policy.
As you write, think about who will be reading it. Write it as if you are addressing someone familiar to you, someone you respect, and someone you want to share your story with. This may help to put you in the right frame of mind and helps to identify an audience.
Editing
The more people you have read over your essay the better. You may have read it over ten times, but you still need a second pair of eyes. It is so much harder to edit your own work. As you read, you know what you meant to say, so you may not always catch small errors.
Write in a program like Word that allows you to spell check the essay. This is not 100% accurate, because if you type the word hat instead of sat, the spell check will not catch it. So, don't fool yourself into thinking this will catch all of your errors. Enlist help with the editing.
Background and Future Goals
Avoid sharing your sob stories. Maybe you grew up in a poor area and your family struggled making ends meet. If this is what is leading you into a particular field of study, then share that part of the story.
Mention that your background led you to this field of study. Then add what your goals are. What specific degree will you pursue and what do you see as being your ideal career path? Share the skills you have that will make you the perfect candidate for this type of job. Tell them what you expect to learn in school and how that will transfer into the workplace.
Let your positive attitude shine through and share that you are driven to accomplish your goals. Those reading your essay should see that you are a positive and motivated person.
Additional Advice
Do not be afraid to apply for as many scholarships as possible. Be sure to follow the tips outlined above for each scholarship essay you write. Scholarship money is out there for those willing to look for it; ask questions and be proactive in your search. The best part about scholarships is they do not have to be paid back!
This post is part of the series: The Search for Scholarships
Students enrolled in online universities may apply for numerous types of scholarships. Whether the focus is on Biblical degrees, medical or business, resources and information are provided in this series of articles.