College Admission Requirements for a Graduate Program Online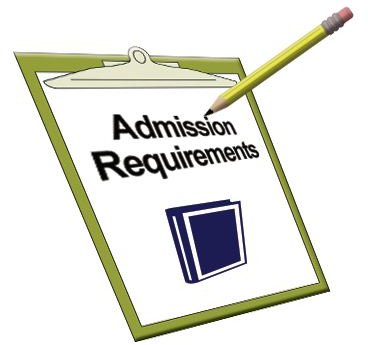 Introduction
The admission requirements for graduate programs can vary significantly but those variations can provide some indications about the quality and exclusivity of the programs. Any effort that is undertaken with the goal of comparing masters programs will benefit from the identification of a number of consistent criteria upon which schools base their admissions. This article explores a number of those criteria and provides some additional information that will assist students in completing their comparisons of various online courses of study.
Admission Requirements and Considerations
Online graduate programs have significantly more flexibility than traditional brick and mortar schools. Class size, instructor availability and limited school resources do not impose the same limitations in cyberspace that they do in terrestrial classrooms. These and other factors provide many more students with access to online masters programs and enable schools to reduce some of the barriers to entry.
Understanding the admission requirements of each program facilitates the process of determining the best online masters program for a particular student. A comparison of admission requirements includes some or all of the following elements.
Standardized Testing Scores
Some schools require a specific score on a standardized test such as a Graduate Record Exam (GRE) or Graduate Management Admissions Test (GMAT). The absence of this requirement is not an indication of a non-accredited school but may provide a clue regarding the level of exclusivity of a particular program.
Language Requirements
Students who speak English as a Second Language (ESL) may be required to provide proof of language proficiency. Some schools require ESL students to demonstrate a specific level of proficiency by taking a standardized examination called a Test of English as a Foreign Language (TOEFL).
Essay
Many online masters programs require students to complete an entrance essay. The subject, nature and length of the essay vary from school to school but the intent is the same. School administrators want perspective students to display their ability to express themselves in written form while making a cogent point.
Undergraduate Degree
Nearly every school requires applicants to have an undergraduate degree from an accredited school. Schools that don't require an undergraduate degree from a regionally accredited college may not be offering online masters programs with suitable accreditation. This is a much larger issue and is described in more detail in Part IV of this series. For the purpose of admission requirements and in order to complete an accurate comparison of online programs, it is sufficient to note the requirements a school has established with respect to an undergraduate degree.
Having a valid degree is not always sufficient to meet the program requirements. Many schools place a further condition on the number of credit hours a student has completed in a specific subject. In other words, simply meeting the undergraduate degree requirement may not be sufficient if a student lacks college credit in a specific field of study. In some cases, schools will allow students to enter a program with the stipulation that the requisite courses will be completed prior to beginning the masters level courses.
Recommendations
Many schools require letters of recommendation written on behalf of the student. Some programs require that the letters come directly from those providing the recommendation without first sending them to the student.
One of Many Important Considerations
College admission requirements are extremely important because they represent a program's barriers to entry. Comparing these elements can provide a clue regarding the caliber of students accepted into a school or raise questions about the commitment a school has to education. A full comparison requires an examination of these and additional factors that are discussed in subsequent articles in this series.