How to Find the Best Online School and Instructors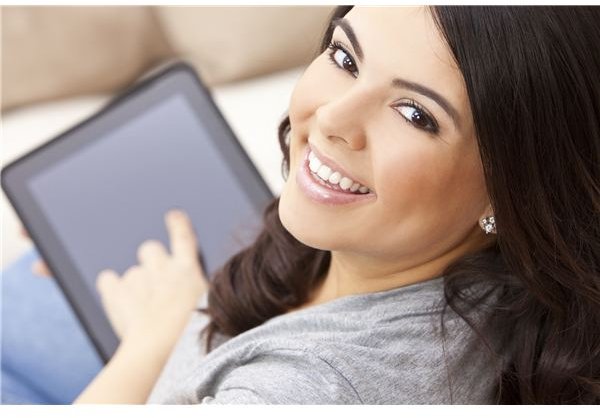 Distance learning is a developing field. A number of new institutions have popped up to service the demand. Many universities with long histories have decided to try this new thing. Some of them are doing it right and keep improving. Others are just putting out a mediocre product for another stream of income.
Ask the right questions. Look for the right clues. In the end, you are the pilot of this plane and no one will learn for you, but choosing the right school and teachers will make it a much easier journey.
Finding the Right (and Wrong) School
First, it's about accreditation. Unaccredited schools don't meet academic standards. The certificate or diploma you receive may not mean much to your next school or employer. Don't trust the school, either. They may claim to be accredited by a fraudulent source. Dig deeper. The College Navigator tool at the National Center for Education Statistics will give you information on accreditation and much more.
Next, see if the faculty for the online branch of the school is shared with the regular program. This isn't always the case. Some schools tack on an online extension and power it with outsourced staff. They don't have the experience and they don't do the research you would expect from the school's mainstream faculty.
Ask about their training, which should be ongoing. Great in-person teachers don't become great online teachers without help. The field is constantly improving and expanding. New tools appear all the time. Innovators are improving techniques with the old ones. The school needs to empower its staff to learn and grow routinely. If they are not, then the program is stagnating.
Look into transferring your credits. Even if it's just and exercise, talk to your potential next school about switching. Will all your credits be recognized? How does another college feel about the one you might attend? Be sure that your education will have the mobility and prestige you think it will.
You will need support. Make sure it's there. Call the tech support and see how easy they are to work with. Be sure they are skilled with a range of programs and hardware. Your computing experience will not always go smooth. Make sure you have an ally with the school. Speak with the career counsellors, too. Talk about the future until you are assured they can get you there. Do they have a plan for you other than taking your money?
Separating the Good Teachers from the Bad
Once you have narrowed down your field but before you've picked your school, look more specifically into the teachers. Look at the subjects you will be studying and the people teaching them. Do they pass the sniff test? Are they the professors that will help you reach your goals?
A first indicator is their syllabus. In a traditional class, regular meetings give a teacher continual opportunities to reinforce and modify what will be taught. But online, the syllabus is everything. It should be a transparent plan and an earnest agreement between teacher and student. Does it outline assignments, deadlines and protocols clearly? Does it sound like the product of a mind you want to follow? If not, stay away.
Do they make a clear statement as to when they will respond to emails? You cannot expect an immediate response, but you deserve one within a day or two. They should clearly post how long it will take and stick to it. Then you'll never be left hanging with a question without knowing when it will be answered, at the latest.
Have they ever been an online student? It's a different game. It's important that they have been on the other end of it. Even if only for the experience, teachers should audit an online class. In that way they can know the different challenges they will be facing. A lack of experience is not necessarily a black flag. If a professor is clear about limited experience, it shows they are aware and learning, just like you. Far better than one that hides inexperience.
Do they have a grasp of the new media? What online education loses without face-to-face contact it makes up with in depth presentations, videos, forums and expanded research. Is your instructor scanning documents into PDFs and copying old textbooks? They may be on the old dock with the new ship pulling away.
Are they full-time or part-time? Full-time teachers are required to research and be a more involved member of the faculty. Part-timers often work a full schedule and teach on the side. The relevant industry experience could be a good thing, but know where their skill and passion truly is.
Finally, do they like to be interviewed and examined? Your potential school and teachers must realize they are having an audition. Does it feel like they have something to hide? They should be proud of the things they have for sale. Never should you face annoyance or feel you are probing too much.
In the End, the Choice Is Yours
This is your education. You have the right to make an informed choice. Spend time studying your potential schools and teachers. Never be afraid to walk away from the deal if it doesn't feel right. In the end, you will end up smarter and happier.
References