Plan Ahead to Avoid Mistakes Online Students Frequently Make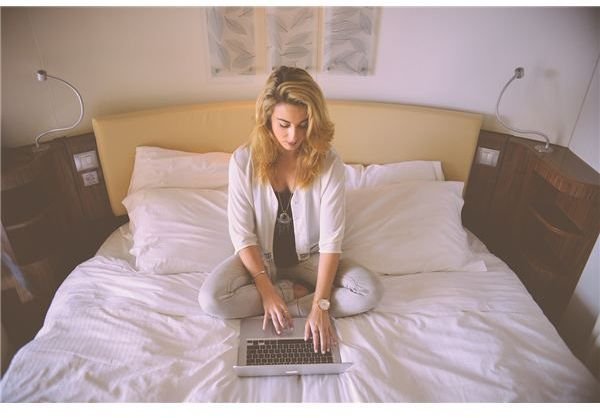 Online higher education is a new and developing field. Students and teachers are still trying to get it right. In ways, it's no different from traditional education. Good things come to those who work hard and are dedicated. In other ways, it's a different game.
Not Having Enough Tech
Of course, to study online you must get online. You don't need to be a tech genius. You do, however, need reliable tools.
Optimally, you should head into your classes with a machine you know well yet one that is not too old. Surprises and crashes sap your valuable study time. Don't try to run with something a generation behind. Don't start with something brand new that you don't understand. You will spend as much time learning how to use your tools, as you will spend learning the course material.
Have a trusted ally for when things go wrong. Be in touch with the school's tech support before you need them. Maintain a relationship with the store you purchased your tech from. You don't have to be alone.
Thinking It's Easier
Sure, you probably don't have to go to class at a particular time. You do not even have to go. You can attend at your own time via WiFi by the pool. That doesn't mean it's going to be easy.
Unless you are supremely organized and dedicated, it will be harder than traditional class. Everything can distract and delay you now. You can easily use your computer to socialize or play instead. You're in the driver's seat and can drive off the road whenever you want.
Without a present peer group to provide competition and camaraderie, slacking off is natural. Don't fall for it. Start your work early, be more dedicated than an in-class student and deflect the temptation to procrastinate.
Not Budgeting Enough Time
For each course you take, you will need at least 10 hours per week. You'll likely be required to post thoughtful comments, write essays and take quizzes a few times a week. If you think you can take a vacation in the middle of the course and cram work together near the end, you are wrong.
The time you save commuting, you will spend reading, watching lectures and studying. Online courses can be quite compressed. The most successful students often spend 15 to 20 hours per class.
Fortunately, you do get to work at your own pace, as long as you work. Much of your study can be broken up into quarter hour blocks. You can read, watch, write and interact in spare time between your other life activities.
Plagiarism
With all the verbiage around the web, it's tempting to cut and paste whole chunks of text for your homework. After all, you read it, understand it and it is true. Doesn't it answer the question?
It's unethical and casts a shadow on your reputation as a student. You may never be trusted again. Plagiarism is easy to detect with a number of handy online tools. Your instructor no longer needs to recognize the text. He, she or a student aid will run it through the software and know if the collection of words has been used elsewhere.
Fortunately, you can use the same tools. Many are free. Perhaps you habitually borrow phrases without thinking about it. Maybe you did it by coincidence. Check your work before turning it in. You have no excuse for plagiarism or at least no excuse for getting caught.
Failing to Connect with the Group
Just because it's an online course and you are the only one at your desk doesn't mean you're alone. Collaborating with the group may be an essential part of your class. You may be assigned team projects. Don't be the one slacking on responsibilities, always late and unavailable.
Even if you are only doing solo work, bouncing ideas off your colleagues will improve your learning. They will help you and you will help them. You'll build contacts that may be fundamental to success down the road. Especially for older students accustomed to face-to-face conversation, learning to interact virtually and at a distance is a necessary lesson.
And don't forget your relationship with your professors. They're required to keep office hours, even in an online class. They may even be more accessible through modern communication. Don't assume you understand an assignment and then answer the wrong question. Speak up and get clarification.
References