What Is Hybrid Learning and What Are the Advantages?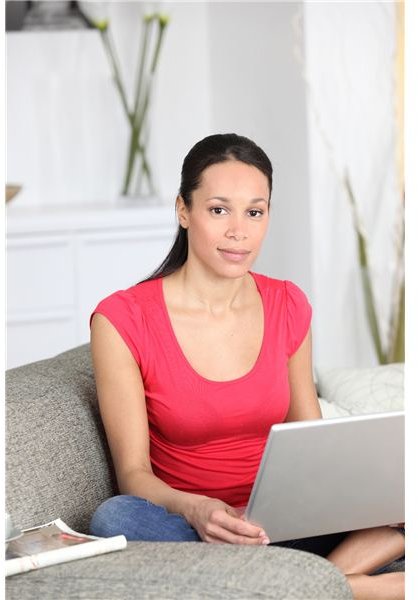 What Does a Hybrid Class Look Like?
Hybrid classes can take many forms:
The instructor delivers a lecture in class. Students perform assignments online, post the results on message boards and discuss them remotely.

The instructor posts a presentation online. Students study remotely then come to class for activities and debate.

Students prepare assignments online, review them with peers remotely then present them in class.
Hybrid schedules are structured in multiple ways:
A class meets in-person for two weeks then goes online for two weeks. In this manner, one instructor and one classroom can service two classes in a month.

A class meets for a few weeks of introductory work before moving online for the rest of the semester. Students only need to be on campus for the beginning.

A class that ordinarily meets for three hours shrinks to two hours. Students perform the remaining work online. Busty students with jobs and families can commit to less face-time.
Who Is Hybridizing?
Hybrid learning, also known as blended or mixed mode is more common in college than other levels of school. Pre-college students still need the structure of regular classes. Flipping has improved the way primary teachers interact with students but has not reduced the number of hours at school.
Colleges can be more flexible with how they schedule courses, so hybridization can work well. College students are expected to be more focused on their educational goals and are prepared to be modern, technical pupils. The institution should have ample resources available for students without their own computers. The computer lab should be as accessible as the classroom.
Hybrid classes are growing into all the world's major universities and colleges. The method allows teachers to reach more students, enables students to master their schedules and facilitates classrooms that are more effective. When technology is in the hands of teachers and students, it makes perfect sense to use blended techniques.
How Did It Begin?
In 1960, the University of Illinois and Control Data Corporation launched PLATO (Programmed Logic for Automated Teaching Operations) to augment classroom education. It began on UI's ILLIAC I supercomputer. Within a decade, it spread to nearly a dozen networked mainframes and was accessible on thousands of graphical interfaces. Illinois students and those from local schools shared and interacted via PLATO. The system operated until 2006.
In 1997, UI and 10 community colleges collaborated to form the Illinois Online Network to advance the development of online education. It offers a wide range of learning opportunities for teachers and administrators including MVCR (Making the Virtual Classroom a Reality) and COLA (Certified Online Learning Administrator).
Is It Working?
Widespread use of mixed mode techniques is new and lacks a large body of evidence to study, but so far, the results are promising. Studies by the U.S. Department of Education and Ithaka Strategic Consulting + Research find that students of hybrid courses learn as well as those in traditional classes. Class-completion rates, exam scores and standardized testing results are similar. Students pay no price for the convenience and flexibility of blending.
Ithaka observed 605 statistics students from three different schools. The control group attended class three to four times per week. The experimental group went to class once a week, supplementing that instruction with Carnegie Melon's Open University program.
The hybrid students outperformed the traditional in the final exam (56.7 percent to 54.7 percent) and passed the course at an improved rate (79.7 percent to 76.4 percent). While the differences are not colossal, they do show that both methods are equally effective.
Why Not Blend?
If moving a class partly online works, then why not offer the choice? Schools, teachers and students all benefit from the flexibility. Classroom space can serve more students and additional purposes. Teachers can reach a greater number of students, who can structure their coursework around jobs, family and social life.
Removing the instructor and classroom completely has its problems. Online students must be strongly self-motivated. Without a peer group present, students can easily procrastinate or quit altogether. Attending face-to-face classes at least occasionally puts students in a supportive and competitive environment that encourages learning.
Strictly online students are often surrounded by distractions. The off-campus environment can be non-conducive to learning. Contrastingly, being on campus around like-minded people is good for the brain. On all sides, students see the buildings, symbols and characters of education. Their goals and aspirations are always in front of them.
Hybrid classes can make a perfect balance. The presence of teachers and peers can keep students on target. The freedom to study online and review material at an individual pace creates a personal learning experience. The movement is underway. Both the instructors and instructed are choosing the benefits of hybrid learning.
References