Are MOOCs Failing Low-Income Users? The Problems MOOCs Fail to Solve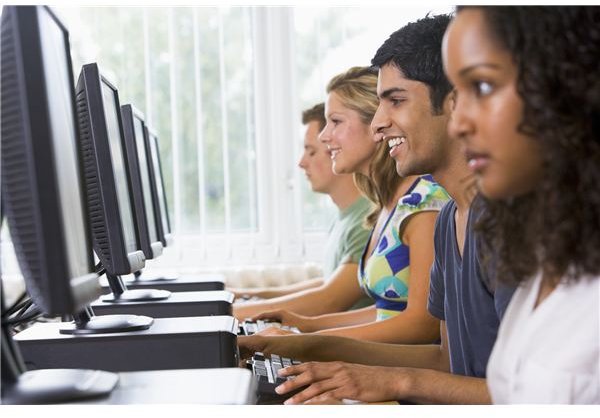 This generation — which is coming of age in an era of connectivity — produced massive open online courses: free online college-level courses aimed at remote and underserved populations. MOOCs are intended to educate enrollees and provide them with the information and skills necessary to improve their lives and their communities.
However, MOOCs have hit a few snags within the past few years. Recent research has uncovered major flaws in the system that suggest a need to review and adjust these programs to make MOOCs an effective learning tool for underserved populations.
The Rise and Fall of MOOCs
In 2012, MOOCs emerged as promising new educational tools. Many proclaimed they would not only educate underserved populations, but also significantly impact unemployment rates around the world. Major universities began producing course videos, and the benefits were even discussed at a TED Talk that year. The New York Times declared 2012 "The Year of the MOOC."
But the hype was a little premature. By 2013, research into MOOCs revealed that only half of people who registered for MOOCs even viewed a single lecture, and an average of 4 percent of enrollees completed a course.
A lack of motivation wasn't the only revelation; research into MOOCs showed that the intended target audience — people in developing nations — wasn't using the system. Studies revealed that approximately 80 percent of MOOC users already have an advanced degree. Many students who benefit from MOOCs already have considerable access to education.
In Brazil, Russia, India, China, and South Africa, the vast majority of students engaging in online courses came from the wealthiest 6 percent of the population. What's wrong with this opportunity going only to the wealthy? It reinforces the existing educational patterns and the disparity that MOOCs were created to help eliminate.
So where exactly do current MOOC systems fall short? Here are four main problems:
1. Residents in developing nations don't have access: While MOOCs are free and "available" to all, they still require access to computers with fast Internet connections, which poorer residents of developing nations generally don't have. Ezekiel Emanuel, author of a 2013 MOOC article in Nature, explained it best when he said, "MOOCs seem to be reinforcing the advantages of the 'haves' rather than educating the 'have nots.'"
2. They don't foster regular study habits: The more education people have, the more developed study habits and patterns become. But in this self-paced learning environment, the lack of regimen seems to contribute to the low completion rate for courses. As a result, people with robust education backgrounds who have the drive to self-educate are the only ones taking advantage of these programs.
3. They lack interactive learning: When people get together to learn, they should "replace passivity with interactivity." MOOCs boast the convenience of pre-recorded videos available anytime online, but this style of instruction lacks the benefits teachers provide through encouraging the exchange of ideas, answering questions, and providing feedback or follow-up on work. A simple grade is the only success metric a student has after completing a course.
4. They don't offer supplemental resources for education: Education is valuable, but it can only carry an individual so far. Students also need networking opportunities, internships, and mentorships to successfully transition into the working world, which these online-only programs don't offer.
Despite their flaws, there's still hope for MOOCs. But to succeed in educating people around the world and meeting their specific needs, they must evolve.
Reshaping Blended Learning to be Effective
Future MOOCs must include a system to support students' educational pursuits and combine online education with teacher engagement. Teachers are truly the key to unlocking the learning potential with these courses. They help students resolve issues, increase motivation, and provide useful feedback for progress. With a blended education system — supplementing online education with some classroom-style interaction — students will have access to the best learning environment possible.
In African nations where access to education is particularly challenging, there's a great need for this type of development. Programs such as Harambee, African Leadership Academy, Global Give Back Circle, and Cisco Community Knowledge Centers are making blended learning more accessible to students across the globe. They combine online and hands-on education and training along with networking tools to allow students to jump-start their careers.
Right now, MOOCs are essentially interactive textbooks. However, textbooks alone can't prepare an individual for the demands of the working world. If we address necessary changes and fine-tune these programs to integrate seamlessly into people's lives, blended online and offline learning programs can build an education system that can truly educate the world.
About the Author: Jeremy Johnson is an entrepreneur with a passion for leveraging technology to improve education. Jeremy is co-founder and an advisory board member for 2U, an education-technology company that partners with universities to offer online degree programs.